Quarter horse owners from Canada and the United States will be looking north next summer when The Horses At Evergreen Park return for the July-August pari-mutuel racing season on JDA Raceway at Gordon Badger Stadium.

And for good reason.

The summer schedule in Grande Prairie this year includes five Bank of America Challenge races – three more than in 2018.

Evergreen Park will be hosting the Bank of America Evergreen Park Championship Challenge (440 yards); Adequan Evergreen Park Derby Challenge (400 yards); John Deere Evergreen Park Juvenile Challenge (350 yards); Evergreen Park Distaff Challenge (400 yards); and the Evergreen Park Distance Challenge (870 yards).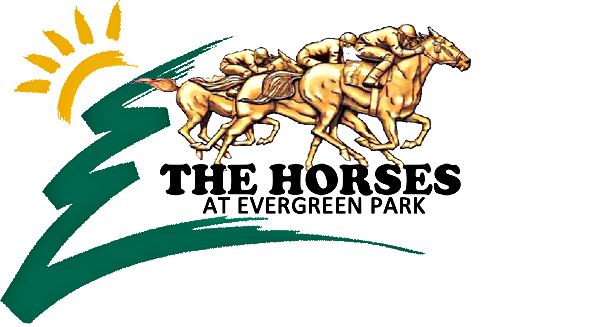 "The Alberta Quarter Horse Racing Association and the American Quarter Horse Association have worked in conjunction with Evergreen Park for many, many years, bringing the Challenge races to the Evergreen Park each season," said Evergreen Park Racing Manager Pat Hill.

The Challenge races at Evergreen Park are used as a regional qualifier with the winners advancing to the Bank of America Challenge Championship at The Downs in Albuquerque, NM on October 26. Over $100,000 in purse money comes along with the five races with the biggest being the Bank of America Championship at $35,000 American.

Two Evergreen Park regional winners appeared at the Bank Of American Challenge Championship at the Los Alamitos Race Course in California in November.

A horse named Singles Cruise (photo), owned by Janice and Barry Sather of Beaverlodge, finished a close fifth in the John Deere Juvenile Classic Championship while Glittering Blue, owned by Cody Eagle Bear, finished sixth in the Distance Challenge Championship.

JDA Raceway is the only facility in Canada hosting Bank of America Challenge competitions. All the other regional qualifiers are from tracks in the United States and Mexico and, tentatively, one in Brazil.

Evergreen Park hosts a long list of Challenge races including the Bank of America Championship Challenge, Merial Distaff Challenge, John Deere Juvenile Challenge, Adequan Derby Challenge, Pfizer Starter Allowance, Red Cell Distance Challenge, Zoetis Starter Allowance, Evergreen Park Bonus Challenge and Evergreen Park Maiden Challenge.  Some of these races have been renamed depending on the sponsorship.



"We also work in conjunction with the Alberta Quarter Horse Racing Association each year to promote their stake races," said Hill.  "Included in those races are the Jerry Stojan Memorial and the Grande Prairie Sprint. At just 110 yards the Sprint is the shortest race of the year at The Horses At Evergreen Park."

Evergreen Park averages 40-plus quarter horses races each year, along with 10-plus stake races.

"Evergreen Park - along with Horse Racing Alberta, AQHRA & A.C.T.R.A. Associations, trainers & owners - takes great pride in hosting the 'Class B' track races in July and August," said Hill.

Evergreen Park also hosts the Alberta Derby, Empire Oilfield Solutions Grande Prairie Derby and Mr. Mikes Steakhouse Paint The Park Purple – Race For The Cure, which is a fundraiser for pancreatic cancer research.

There will be 20 weekend racing days at The Horses At Evergreen Park next summer starting July 6 and winding up on August, 25.