MY SAMURAI WARRIOR GETS FIRST CLUB WIN
The start wasn't so good, but it was the finish that was impressive Sunday afternoon at Century Mile Race Track & Casino in Edmonton.
Evergreen Park Racing Club 2019 horse My Samurai Warrior, starting out of the No. 6 gate, stumbled at the start of the six furlongs run and fell behind early in the six-horse field chasing a purse of $8,900 in the third race of the day.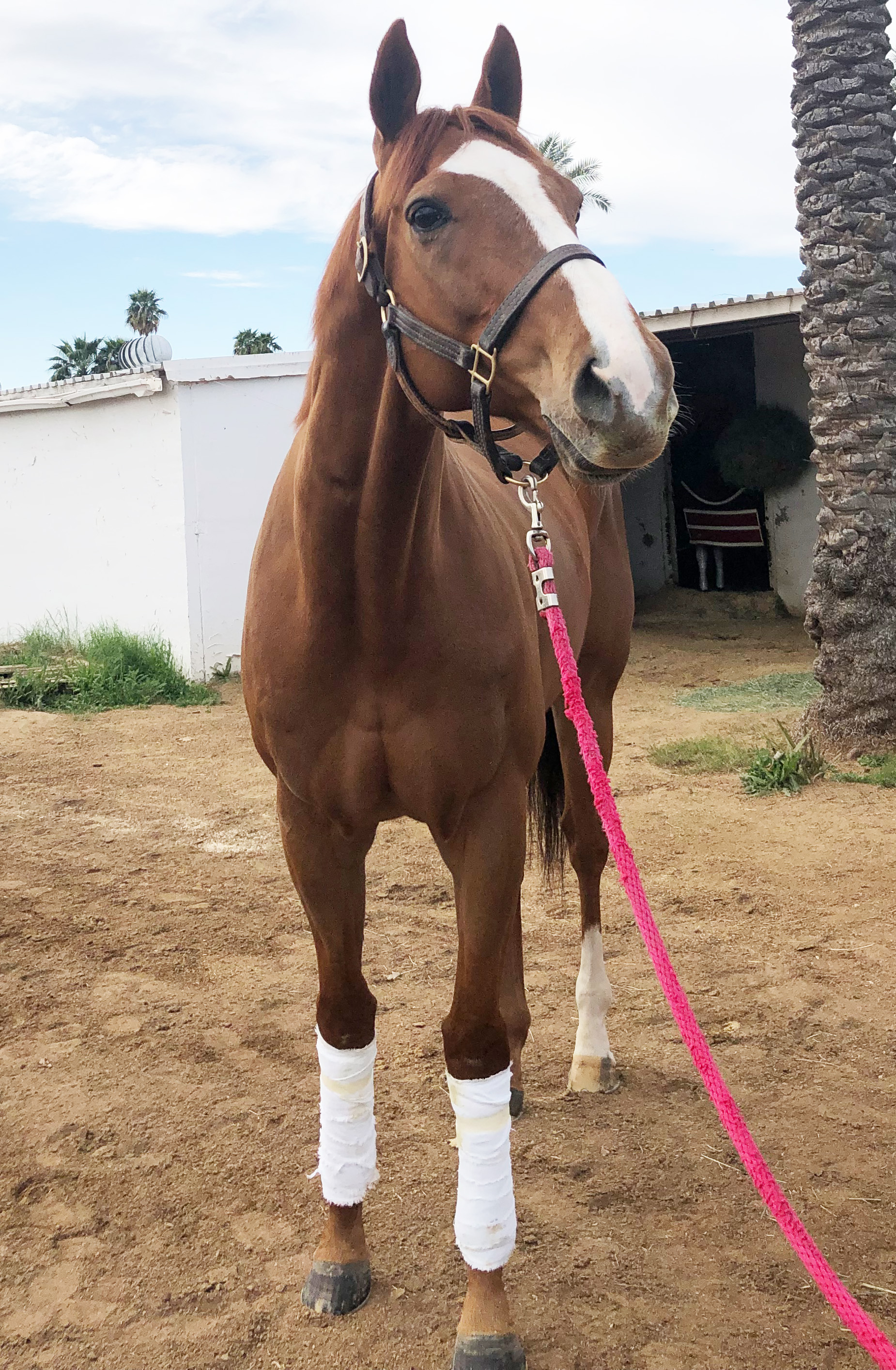 That was the only mistake the 10-year-old Kentucky born gelding made.
After the stumble it was full-steam-ahead.
At the quarter-pole My Samurai Warrior, with jockey Prayven Badrie aboard, was in fourth place; halfway through the race moved to third; and at the start of the homestretch was third and then took off from there winning going away 3 ¼ lengths ahead of runner-up Pakal – owned by Darcy and Janet Hawkes of Grande Prairie.
It was the first win of the season for the Racing Club after a fourth (My Frank) and 11th (Mon Mousse) on Saturday at Century Mile as the Club horses made their Canadian debut.
The win earned the Club $5,340.
My Samurai Warrior finished the six furlongs in 1:11.38, which was just off the track record of 1:11.18 for the distance set by Beach Mode the day before.
All three Club horses are expected to race at least once more in Edmonton before being transported to Grande Prairie for The Horses At Evergreen Park. The two months of racing at Evergreen Park start on Saturday, July 6 and go weekends until August 25.
Memberships in the Club are still available during June. Anyone interested in sign up on the Evergreen Park website at www.evergreenpark.ca or by calling the Park office at 780-532-3279.