GOOD START FOR GP'S PIGEAU
Grande Prairie's Nellie Pigeau walked off with the Top Trainer award after The Horses At Evergreen Park's two-month summer run in 2018.
After the first weekend of racing for 2019 - Saturday and Sunday at J.D.A. Raceway - Pigeau is on track for back-to-back awards.
The veteran trainer had seven horses entered on the weekend and left Gordon Badger Stadium with three wins, a second, third and two fourths. There were 12 races over the two days at Evergreen Park.
Two of those Pigeau wins came on Saturday - Swift Sally Swift and Olddogs N Children in six furlong races.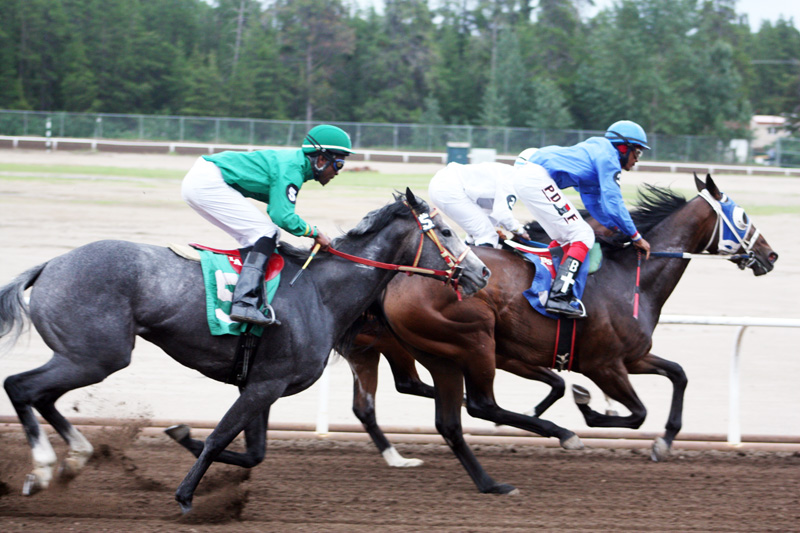 On Sunday, Awesomeagainagain got her a win in a 5 1/2 furlong run.
Local trainer/owner Jack Bolin also did well on the opening weekend.
He had two wins, a second, a third, a fourth and a fifth.
Both wins came on Sunday - Uncle Kimo in a 6 1/2 furlong race and Major Magic over four furlongs.
Pigeau's main competition for the award last year was Lyle Magnuson, who also had three wins, including a victory in the biggest race of the weekend.
A horse he trains and owns, Doc Radke, won the $7,210 Sprint Series opener in the last race of the weekend on Sunday. Pigeau's horse Naomi's Gift was fourth in that race.
Racing continues this weekend - Friday, Saturday and Sunday - with the feature race being the J.D.A. Grande Prairie Derby on Sunday. Opening post Friday and Saturday is 6:30 p.m. and Sunday at 1 p.m.
Fans are invited to bid on horse-related artwork created by local artists. Proceeds from the silent auction will go to the Grande Prairie Injured Jockey Foundation.
There is no admission fee and the Pines Restaurant & Casino and Pines Family Restaurant are open before and after the races.