So far, so good.
A second place finish by Evergreen Park Racing Club horse Mon Mousse at The Horses At Evergreen Park on J.D.A. Raceway on Friday has gotten the group off to a good start at The Horses At Evergreen Park.
The eight-year-old California-born was in it from the start over seven furlongs in what ended up being a two-horse race in a four-horse field (with one scratch).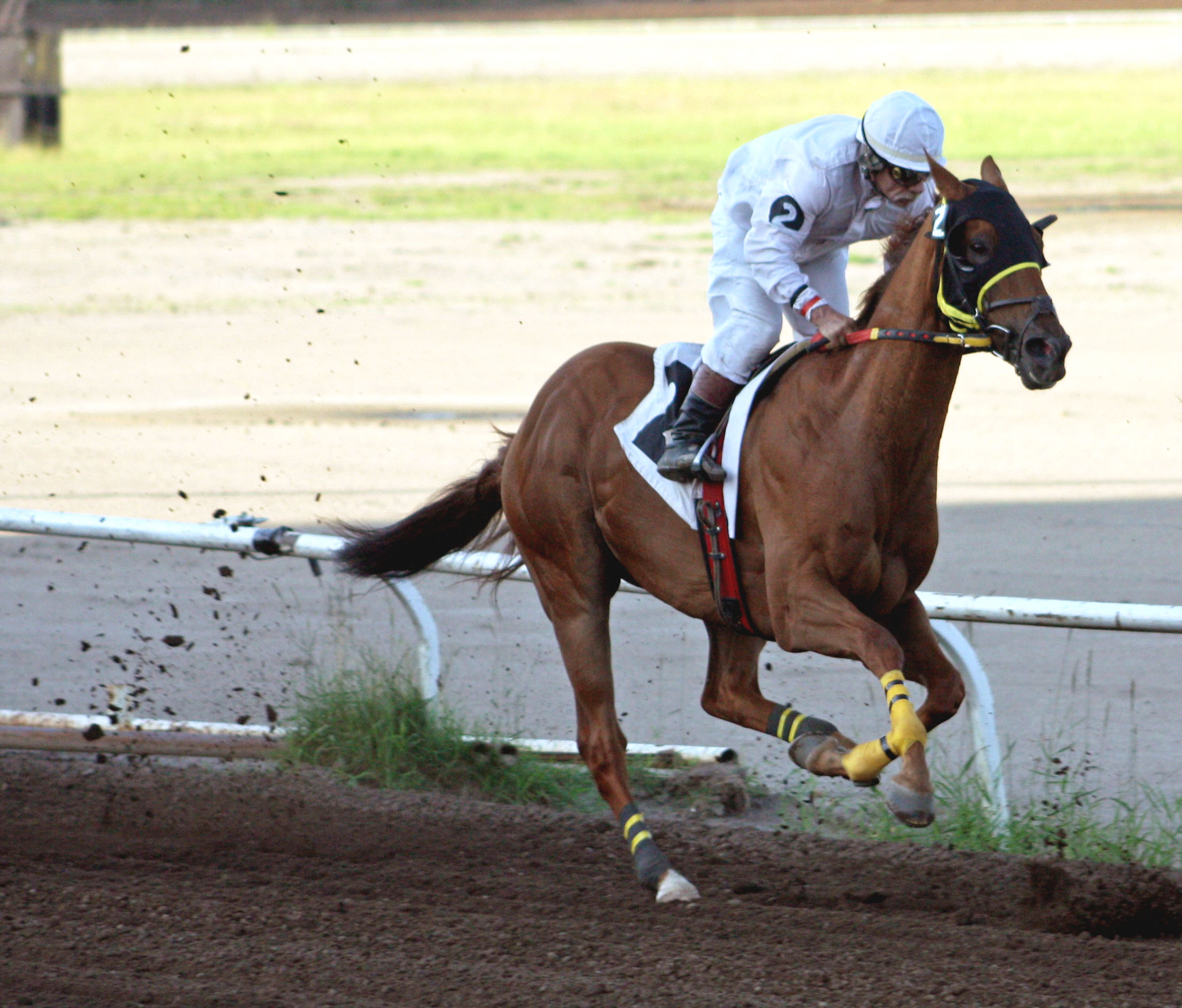 Both Mon Mousse, trained by Kathy McNally, and eventual winner Zar's Star broke from the pack earlier with Mon Mousse doing the chasing.
First time past the grandstand Zar's Star had a length lead, which turned into about five lengths by the time they had completed the first turn. Mon Mousse, with jockey Carl Hebert on board, chased and narrowed the gap enough to make it interesting coming down the stretch, but Zar's Star held on at the finish winning by about three lengths.
Zar's Star is owned by Grande Prairie's Lois McAleney and is trained by GP's Nellie Pigeau.
He's Big Time, also trained by Pigeau, was third two lengths back of Mon Mousse and We Taught Ed finished fourth well off the pace.
The Club's second horse, Why Frank, gets his chance to impress the group when he hits the track on Saturday.
He's entered in a seven furlongs race against seven others. That race is No. 3 on the card and leaves the gates at 7:20 p.m.
First post goes at 6:30 p.m. and there are seven races on the card.
Sunday is one of the biggest days of the season and includes the J.D.A. Grande Prairie Derby with over $13,000 up for grabs in purse money.
The Pines Family Restaurant and Pines Restaurant & Casino are open before and after racing.