It was difficult to tell who had the biggest smile on their face after the final day of racing at The Horses At Evergreen Park on Sunday – Nellie Pigeau, Blanford Stewart, Julia Lawrence or Waddyraptor.
They were all winners as another summer pari-mutuel racing season wrapped up on J.D.A. Raceway at Gordon Badger Stadium.
Gra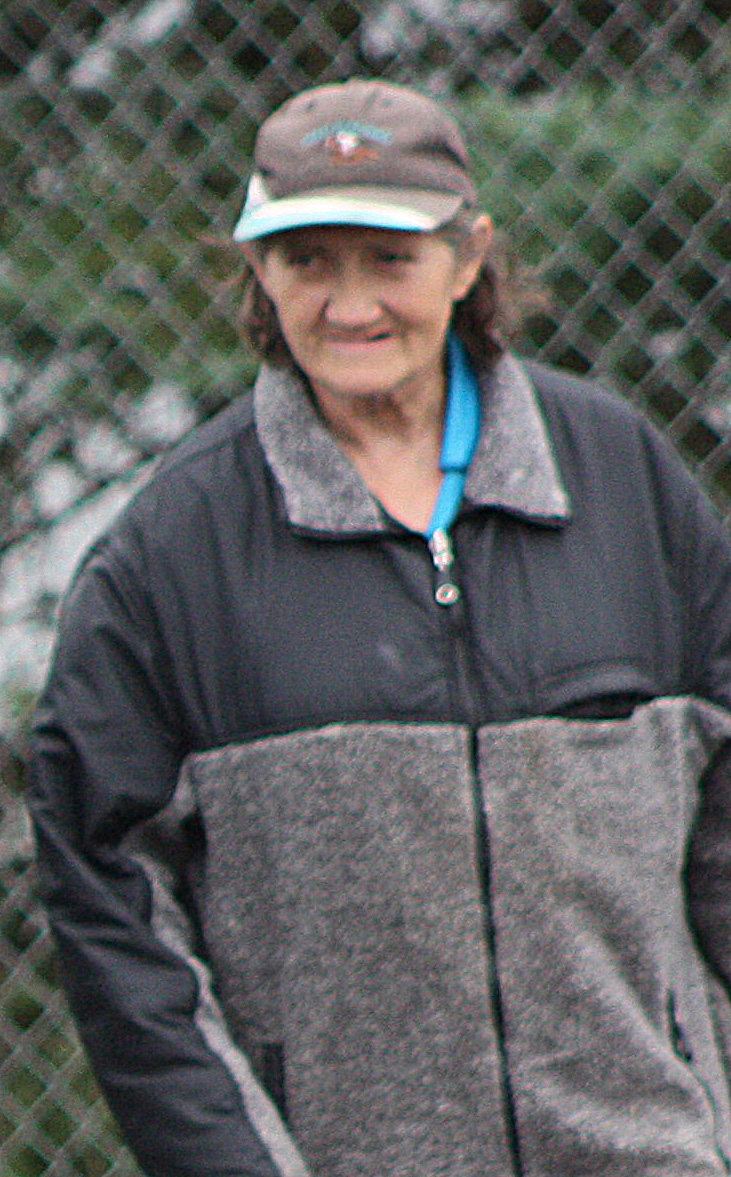 nde Prairie's Pigeau (photo right) was grinning because she walked off with the top trainer award at The Horses for the second year in a row.
She put a bow on it on Sunday with three firsts a second, third and fourth and two fifths in the eight-race finale.
Over the course of the July-August races at Evergreen she racked up 16 firsts, 11 seconds and 17 thirds working for a variety of owners.
Pigeau earned $73,339 on J.D.A. Raceway this year for her owners.
Stewart (photo below), from Jamaica, rode 28 winners at The Horses this summer as well as guiding steeds to 13 seconds, and 15 thirds. His winning percentage at Evergreen was 29% and he earned $103,934 in purse money.
He started racing in 2009 and since then has had about 1,500 mounts.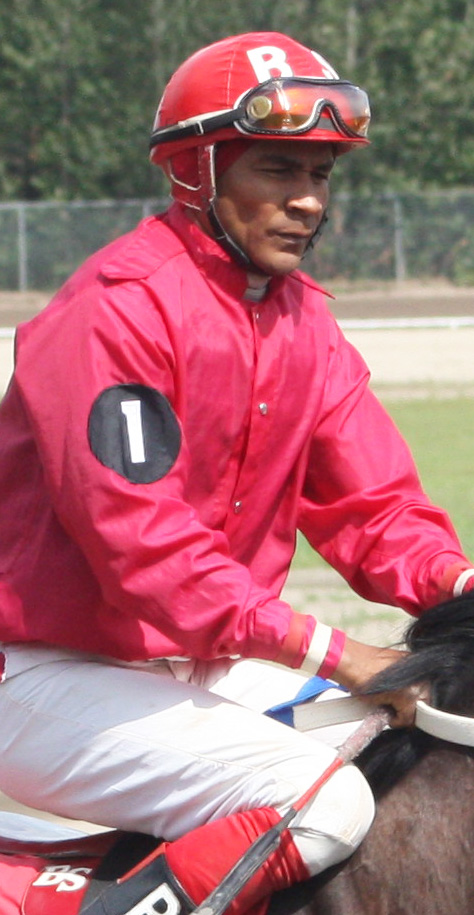 Stewart wrapped up the day Sunday with a second in the Mr. Mike's Paint The Park Purple – Race For The Cure over six furlongs for a purse of $9,550. He helped owner Gordon Howg pocket $2,483 for that runner-up finish.
Event of Default, with Larris Allen on board, was the winner of that race. Trainer Lyle Magnuson, who had been in a battle all summer with Pigeau for top trainer, got to accept the blanket for owner Rocky Mountain Turf Club Stable from Mr. Mike's owner Brad Richards.
Lawrence was giddy because she was the winner of the 50/50 draw pulled after the seventh race and then ended up winning the Frisbee toss that capped off the day. She gets a $1,000 gift voucher at Marlin Travel for being the best tosser of the day. Her Frisbee, while not making it into the big purple tractor tire target on the track, was the only one that was touching the tire.
Waddyraptor, sponsored by the County of Grande Prairie, was no doubt grinning, but it was difficult to tell.
He stood on the top of the podium, over top of the word "fastest" while Rexmagnusauer III (Marlin Travel) was "faster" and Runtime Terror (Hi Tech Business Systems) was "fast" in the first-ever Philip J. Currie Dinosaur Museum Dino Derby.
Fifteen dino racers took part in the Derby in what was a hilarious ending to the race season. All the fans left with smiles!