Evergreen Park Racing Club 2017 horse Command The Land put up a great showing at its first-ever Alberta race at Northlands Park in Edmonton on Friday in a six furlong trot for three year olds and up.
Leaving the gates out of the No. 1 hole with jockey Rico Walcott aboard, Command wasn't given much running room through the first turn along the rail and had to stay back, but remained in the hunt.
He moved outside and into third place in the backstretch and was a dozen lengths behind the leader coming into the front stretch, but surged late finishing at the hip of eventual winner We Can Be Heroes.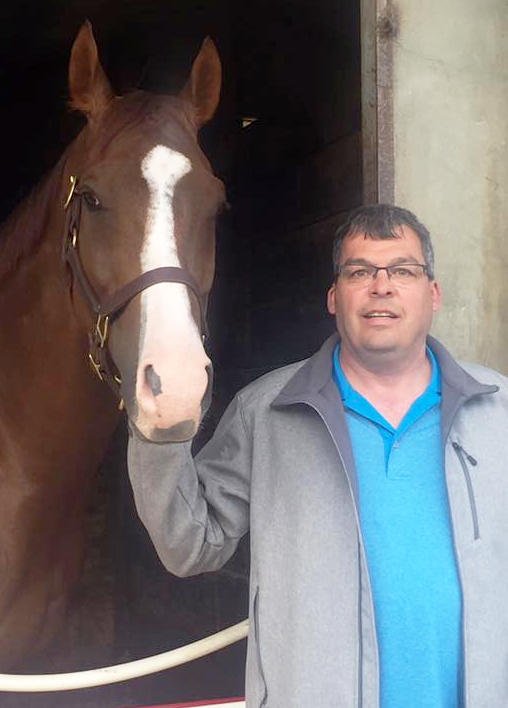 It was a great outing on an A class track for the Club's entry.
Placing second earned the Club $1,720 – enough to keep Command in oats for quite a while as he prepares for the move to Grande Prairie – along with stablemate Red N Black Attack - and The Horses At Evergreen Park in July and August.
This will likely be Command's only non-Grande Prairie appearance. Trainer Robertino Diodoro has yet to announce if Red N Black Attack will race in Edmonton before the trip northwest.
Local fans may remember jockey Walcott. He collected the 1,000th win of his career aboard Victory Day at the Grande Prairie Derby at Evergreen Park last July.
Cowboys Don't Cry, owned by Grande Prairie's Tom Rycroft and Dale Stark, finished fifth in the race. Cowboy's Don't Cry competed at Evergreen Park last summer.
It was a pretty good night for Grande Prairie's Ed Welsh and Deltin Stable.
The Welsh horse Killin Me Smalls won Race 7 seven, also six furlongs, and put $13,200 into the owner's jeans. Their other horse, Cas Cat, finished fourth in Race 1 – also six furlongs.
Local owner Clint Rycroft saw his horse Western Wilko end up second in Race 3 earning $1,720 while GP's Carole Rycroft watched as her horse Kahuna's Affair ended up in fourth in the six-furlong Race 8.
You can view the Race 6 results here: http://www.equibase.com/premium/chartEmb.cfm?track=NP&raceDate=05/12/17&cy=CAN&rn=6
You can watch video of the race by going to this link, clicking on REPLAYS and the sixth race:  http://northlandspark.ca/racing/live-video-and-replays/