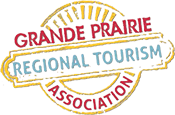 The Grande Prairie Stompede will soon be celebrating a very special milestone and plans for the event are already underway.
Stompede president Terri Ellen Sudnik updated County of Grande Prairie council on this past year's event and plans for the 40th anniversary coming up next year.
"Our committee is going through a visioning process right now to determine that and so far the consensus is, we're here to celebrate the last 40 years and how and who has helped to bring us to the point where we are today," she said. "We've had about a million people come through the gates and we've had tons of people that are key, instrumental pieces of why Stompede has existed this long and we're going to be in the community, engaging with them and looking for input and developing a really great celebration come 2017."
The Stompede was established in 1977 and was originally held in the City of Grande Prairie before moving out to Evergreen Park in 1982.
"I've been involved since pretty well the beginning of the rodeo side. I've seen some huge changes but from the cowboy point of view, it is on the calendar. We are one of the top 10 rodeos in Alberta and B.C. and I just want to see it grow from there," said Ross Mather, board member.
"We've come a long way, we've made a lot of improvements. We've had world champions come the last couple of years on a steady basis and it's the place to be."
Sudnik noted the event has given back about $1 million in improvements to Evergreen Park over the years.
"... We've done everything from infrastructure to electrical panels to the installation of washrooms, development of the campground, track maintenance, the list goes on," she said. "We're very proud and happy to contribute back into a venue that is our home... We've also contributed over the last five years $250,000 to user groups, whether it's baseball, minor hockey, whether it's soccer and even 4H."
This year's event saw about a 30% revenue loss, a total of about $262,000.
"No different than any other business in the region, we saw a decrease, a 30% decrease in revenue come in to Stompede, particularly in the area of disposable income... you know that flex cash that people have," said Sudnik. "That puts us into an area where we're looking at focusing to restructure our current procedures, budgeting process to ensure that going into our 40th year, it is a celebration and we're celebrating what Stompede has developed into over the last 40 years but also, planning on what it looks like for the next 40 years."
Despite the revenue loss, Sudnik said they're focused on developing a program for all businesses and community partners to allow for everyone to get engaged with Stompede and pitch in where they can. It's going to take a lot of hard work but Sudnik said they're ready for it.
The 40th anniversary event runs May 31 to June 4, 2017.