CHEFS HAVE MISCHIEF AND SWEETS ON MENU
TARA Centre Takeout for Friday, Oct. 29 offers up some Mischiefs Or  Sweets (Betises ou Friandises).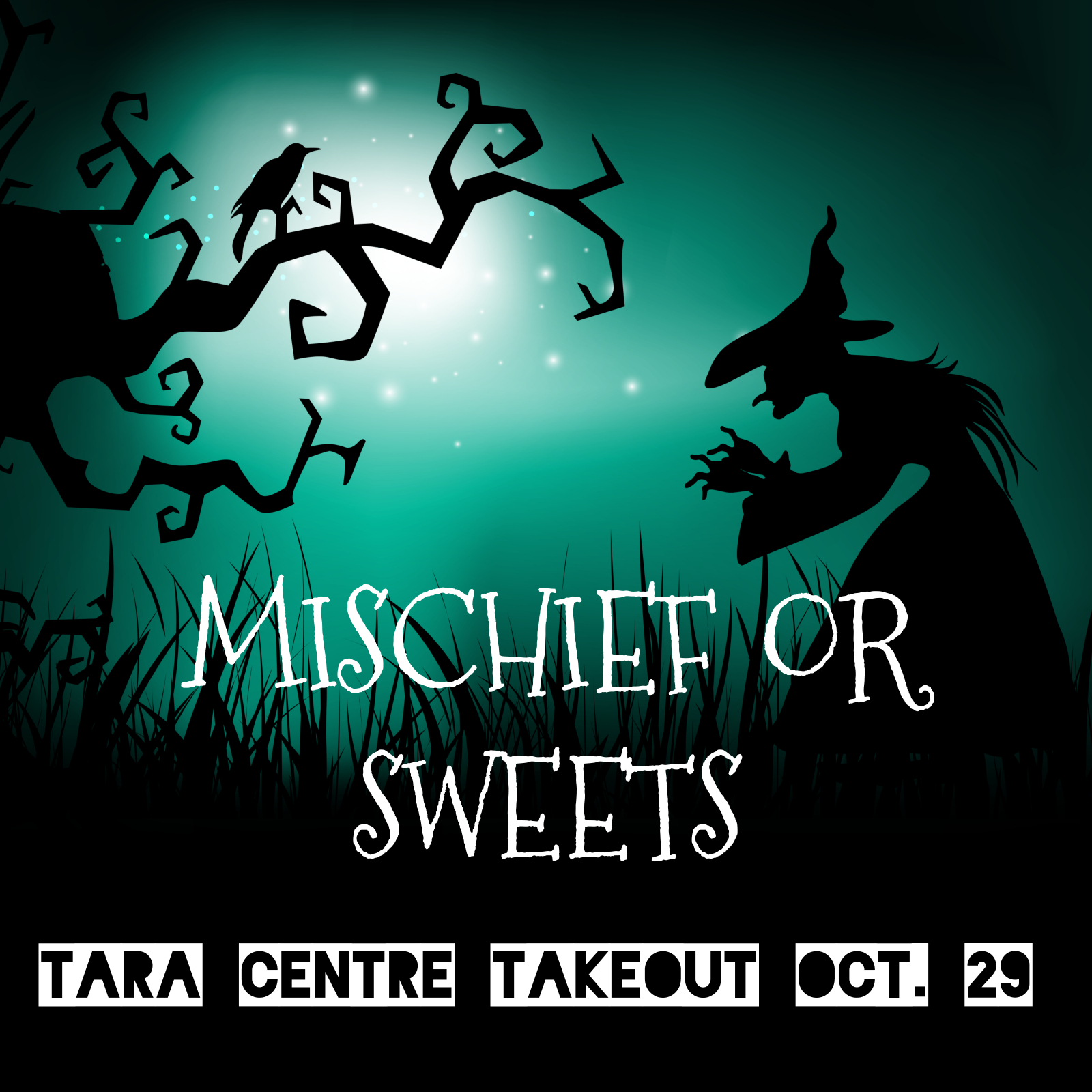 We'll start you with your choice of two appetizers - puff pastry galette or smoky side bacon. The mains are slow roasted pork tenderloin or medallions of beef sirloin and your choice of desserts are almond pear gateau or baked blueberry pudding.
Check out the complete menu and order online here; email alana@evergreenpark.ca; or phone 780-532-3279.
After you eat your meal come back to the Park and visit the scariest haunted house in the Peace Country at Blachford Field of Nightmares. It goes dark to midnight Thursdays to Sundays.
NEED CHRISTMAS PARTY CATERING?
Planning a staff Christmas party this year or want to do something special in your home?
If you are we have options for you.
Evergreen Park Hospitality will bring the meal to you so you can enjoy a holiday meal in the comfort of your own office or home.
Lunch or dinner, we have the menu for you!
We invite you to enjoy our seasonal-designed meals at your convenience, safety and comfort. Chose from our holiday luncheon meal to a custom-designed mal that fits all your needs.
Just $22 per person and catering includes food, disposable plates, cutlery, napkins. Can be picked up or delivered (delivery fee applied) for a minimum of 10 people.
To heck out our holiday feature menu click here or call us at 780-532-3279 and we look forward to helping make this holiday season a memorable one.
WILD HORSE CASINO & LOUNGE HAS NEW MENU CHOICES!
Have you tried the TARA Big Boy Breakfast? How about the chicken tenders, twisted caesar or the chicken carbonara?
They're all on the new menu at the Wild Horse Casino & Lounge.
Weekly features include:
Monday: Fajita Nite ($10); Tuesday: Chicken Schnitzel ($10); Wednesday: Pasta Nite ($10); Thursday: Double Trouble - Wings ($7) or Beef Ribs ($29); Friday: Carolina BBQ Chicken ($15); Saturday: Bacon Meatloaf Bomb ($17); Sunday: NFL Wing Nite ($7 lb.)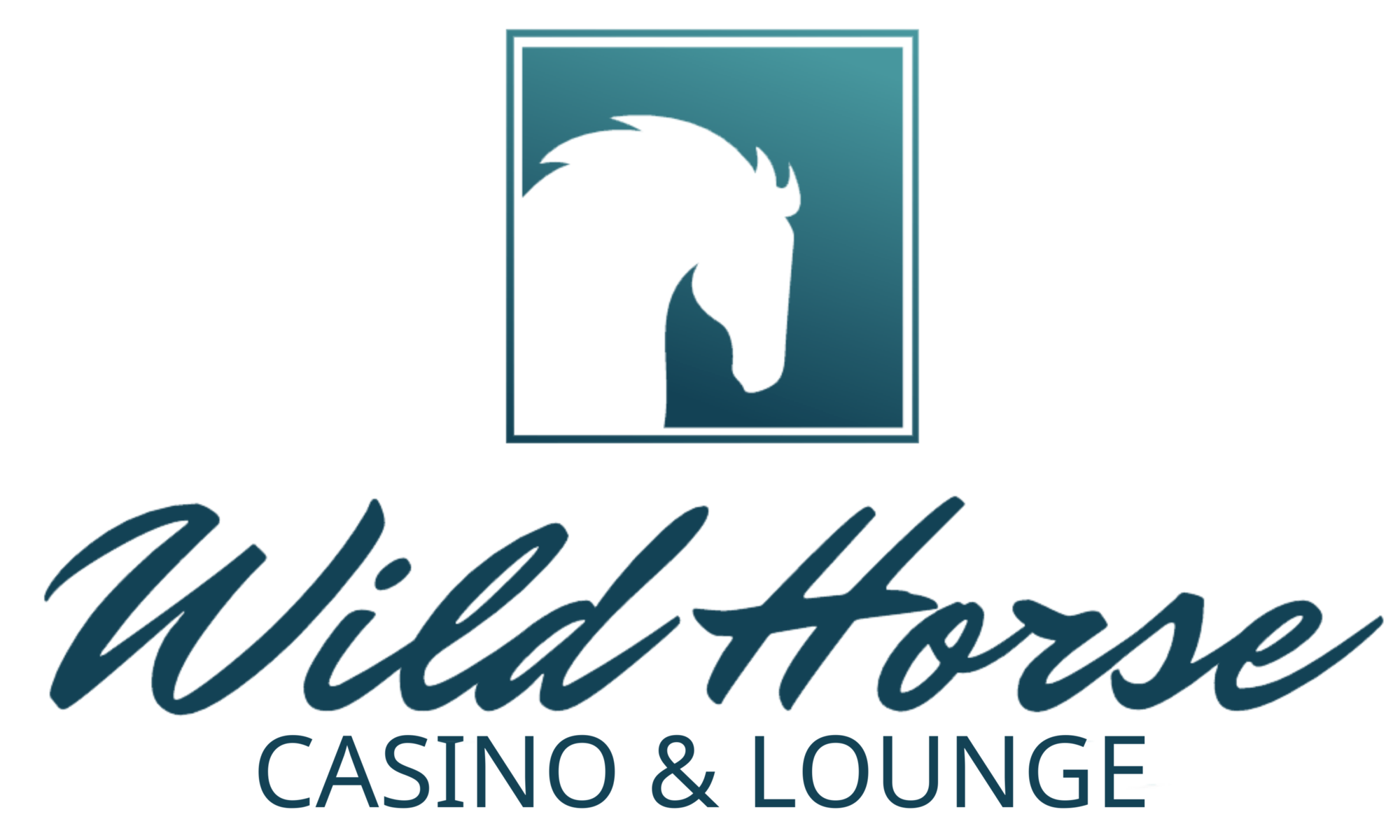 Also, back by popular demand, the Monday to Friday lunch specials. Soup and sandwich from 11:30 a.m. to 3:30 p.m. ($12.50).
You can check out the revised menus here.
The Wild Horse is limited to those 18 and over, but if you want to bring the family you can visit the Pines Family Restaurant, which is located in the same venue. Both the Wild Horse and Pines are attached to Gordon Badger Stadium at J.D.A. Raceway. Proof of vaccination or Covid test result from the past 72 hours will be needed to enter. Masks are mandatory while not seated at a table eating.
The Wild Horse is open 10 a.m. to 1 a.m. daily and the Pines 10 a.m. to 8 p.m.
If you are attending an event at Evergreen Park you can receive a discount on your room rate at the Park's preferred accommodations - Holloway Lodging. Hotels included are Best Western, Holiday Inn, Quality Inn and Super 8. Guests from those hotels also receive a 25% discount on food at the Wild Horse and Pines.
If you want to book a room at one of the Holloway facilities you can do so online here.
EVERGREEN PARK HOSPITALITY PACKAGE INCLUDES ROOM & CATERING
Evergreen Park's Hospitality Package offers catering and room rental for just $39 per person for a day of training in one of the many rooms or salons in the TARA Centre.
Companies looking to hold training or other gatherings in a safe and spacious location can give us a call at 780-532-3279 to book.
Start your day with a continental breakfast and then enjoy a plated lunch and then snacks in the afternoon. The coffee and tea continues all day.
All rooms include screens and lots of room to get to together and stay apart.
The lunch menu offers chicken breast skewers, lasagna, beef sirloin and meatloaf, all created by our professional chefs. Check out the menu here.
EVERGREEN PARK FOLLOWING RESTRICTED EXEMPTION PROGRAM
Beginning today (Monday, September 20, 2021), Wild Horse Casino & Lounge and Pines Family Restaurant at Evergreen Park will be following the Government of Alberta Restrictions Exemption Program.
Prior to entry all guests must provide one of the following:

PROOF OF Vaccination.
- Single dose accepted between September 20 and October 25 if received two weeks before time of service.
- Double doses required after October 25.
DOCUMENTATION OF a medical exemption.
PROOF OF a privately-paid negative PCR or rapid test within 72 hours of service (tests from AHS or Alberta Precision Laboratories not allowed).
Masks are mandatory unless eating or drinking.
We understand some people will not agree with this, but we must do this to continue to support our employees and their families who depend on our establishment for their livelihoods. Being laid off yet again is something they cannot afford.
This restriction exemption will allow the Wild Horse Casino & Lounge (open 10 a.m. to 1 a.m. daily) and the Pines Family Restaurant (open 10 a.m. to 8 p.m. daily) to operate safely during normal hours.
We know these are difficult times and Evergreen Park thanks your for your continued support and understanding.
BLACHFORD FIELD OF NIGHTMARES IS BACK AT THE PARK!
Blachford Field Of Nightmares continues its fall run Thursdays to Sundays at Evergreen Park.
Scaring goes from dark to midnight.
More dates will be added later.
Cost is $20 per person and masks are mandatory.
If you are visiting Evergreen Park stop in at the Wild Horse Casino & Lounge (10 a.m. to 1 a.m. daily) or the Pines Family Restaurant (10 a.m. to 8 p.m. daily).
Also, if you are visiting from out of town and taking in an event at the Park you are eligible for a room discount at all Holloway Lodging hotels - Best Western, Holiday Inn, Super 8 and Quality Inn.
All hotel guests also receive a 25% discount on regular menu food items in the Wild Horse and Pines
HOLLOWAY LODGING THE PARK'S PREFERRED  HOSPITALITY PROVIDER
Holloway Lodging Corporation is now the preferred hospitality provider for Evergreen Park.Holloway and Evergreen Park signed an agreement recently that will begin, what both feel, will be a great partnership moving forward.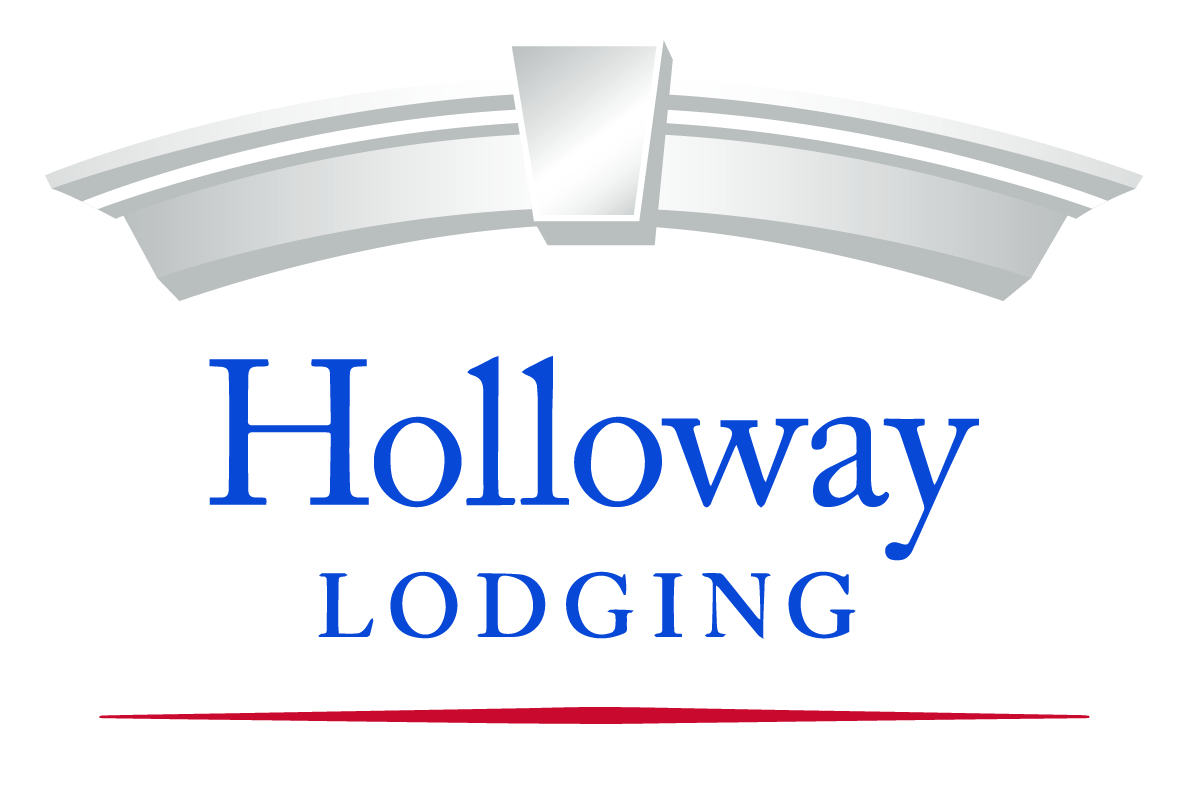 "Evergreen Park is excited to announce its partnership with Holloway Lodging Corp, as its preferred hotel (hospitality) provider," said Evergreen Park General Manager Dan Gorman. "Holloway Lodging Corp has four very well-known and respected Grande Prairie hotel properties that will serve well the many visitors who attend Evergreen Park's year-round events and activities."
Evergreen Park visitors are being encouraged to stay at one of the four Holloway Lodging Corporation facilities in Grande Prairie – Holiday Inn & Suites, Best Western Hotel & Suites, Quality Inn & Suites and Super 8. Read more here. 

WE'LL BRING THE GOOD FOOD TO YOU WITH OUR CATERING PROGRAM
Having a company meeting; want to treat your staff; or maybe you're having an outdoor gathering (10 or less of course and all social-distanced)?

Whatever the occasion the chefs in our TARA Centre kitchen can prepare the meals for you and deliver them to your door.
All of our preparation and delivery is done following AHS guidelines packaging each meal individually.
We have a wide selection of catering choices. Give us a call at 780-532-3279.

WE HAVE THE ROOM FOR WEDDINGS, MEETINGS AND MORE!
Need a place to hold a wedding, meeting, conference or other event in 2021?
We have everything you need whether it is a meeting for a dozen or an event for thousands ...and we cater too!
Give facility rentals manager Alana Sieben a call at 780-532-3279 between 9 a.m. and 4 p.m. during the week or email her any time at alana@evergreenpark.ca