HORSE RACING, OTHER THINGS BACK ON TRACK

The Horses At Evergreen Park will be back on track at JDA Raceway this July and August.

All of the races will be live-streamed and betting will be available online through Expressbet and HPI Bet. Click on the logo to choose the link to the betting service you prefer.

There is also a You Tube called

The Horses At Evergreen Park 2020 channel where entries, results, video, stories and photos will appear updated weekly through the racing season.
The race meet starts on Saturday, July 11 and will end on Sunday, August 23.
A limited number of spectators are allowed as the race meet opens. Click on the banner above to order your free tickets online for the weekend races.
There will be 15 race dates with all Saturdays and Sundays between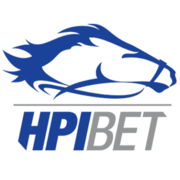 July 11 and August 23 included with one Friday on the schedule – July 31. All of the Saturday-Sunday races will have a 1:15 p.m. first post time while the July 31 post will be 5:15 p.m.
Also, with AHS Phase 2 protocols now in place Evergreen Park will be able to offer its facilities for weddings - both outdoor and inside. The Park has a variety of buildings able to support with ease the maximum attendance allowed by AHS.
Meeting rooms, again with a large-capacity availability, are also available for companies and others.
The Evergreen Park TARA Centre Kitchen, as restaurants around the city have opened, is now back to its normal outside and inside catering program. Anyone interested in having their event catered, whether it is at their building or the TARA Centre, can phone 780-532-3279 or email alana@evergreenpark.ca to order or go online here to place an order.
Other parts of the Park are also open including the archery range and horse club venues – all following AHS guidelines.
The Grande Sunset Theatre is offering weekend outdoor movies from the TARA Centre Parking Lot A all summer long. A permanent 40-foot screen was erected in the lot and up to 700 vehicles can be accommodated.
EVERGREEN PARK CASINO BACK IN BUSINESS 

The slot machines, VLTs and off track betting kiosks are all open at the Evergreen Park Casino.
And the Casino Restaurant as well as the Pines Family Restaurant are welcoming customers as well at JDA Raceway.
There are eight screens showing races from across North America, two betting kiosks and race track programs for those who like to play the ponies
Temperature checks are in effect and face masks will be mandatory for all Casino slot/VLT customers. Hand sanitizers are available at the entrance/exit. All Alberta Health Services safety protocols are in place in both the Casino and restaurants. Social distancing is in effect in the Casino and restaurants (masks not mandatory) so all guests can feel safe when they play the slots or sit in the restaurants and enjoy a meal.
Check out the new Casino restaurant menu here.
WEEKLY SPECIALS
Monday: $6.95 Horseman's Breakfast, $5 Wings, $5.25 Molson Canadian (wings from 2:30-9 p.m.)
Tuesday: $6.95 Horseman's Breakfast, $6.95 Seniors Day, $5.25 Bud Light, Buy One Get One Half Price Appetizers (4:30-9 p.m.)
Wednesday: $6.95 Horseman's Breakfast, $10 Steak Sandwich (all day), $5 Pints
Thursday: $6.95 Horseman's Breakfast, $5 Wings, $5.25 Coors Light (wings from 2:30-9 p.m.)
Friday: $6.95 Horseman's Breakfast, $10 Fish & Chips (All Day), $5.25 Vodka Hi-Balls, $19.95 10oz New York Striploin (4:30-9 p.m.)
Saturday: $9.75 Weekend Breakfast, $5.25 Spiced Rum, $19.95 Prime Rib (4:30-9 p.m.)
Sunday: $9.75 Weekend Breakfast, All Day Happy Hour
The restaurants also offer daily lunch specials from Monday to Friday.

TARA CENTRE KITCHEN MEALS

TREAT YOUR STAFF TO OUTSIDE CATERING

Have a business meeting you need catered or want to treat your hard-working staff to a great meal during the unique situation we are all facing?
If so, the Evergreen Park TARA Centre Kitchen is exactly what you need!
We offer a variety of meals including lasagna, roast pork

loin, chicken, chili, cod, meat loaf and beef-on-a-bun are among the selections with all the fixings with each meal. Click here for the menu. There are also beverage options available.
We ensure the finest quality of product, proper hygiene and sanitation practices in our kitchens.
All meals are $20 + GST and include dessert of the day. Minimum order is five meals. Free delivery in city limits. 
You can order online here, phone 780-532-3279 between 9 a.m. and 4 p.m. Monday to Friday or email alana@evergreenpark.ca
BEVERAGE MENU
Kokanee (6 Pack)- $18
Budweiser (6 Pack) - $18
Bud Lite (6 Pack) - $18
American Vintage Tea (6 Pack) - $18
Okanagan Cider, Black Cherry (6 Pack) - $18
Pinot Grigio (Sacchetto) - $17 p/bottle
Reisling (Rosemount) - $17 p/bottle
Shiraz/Cabernet (Penfold's) - $17 p/bottle
Malbec (Don Rodolfo) - $17 p/bottle
Non-Alcohol Options
Assorted Mini Cans of Pop (Coke, Diet Coke, Gingerale, Sprite) $2.00each
Bottled Water - $2.50 each
Bottled Juice (Cranberry, Apple) - $2.00 each