MULTI-GROUP CHRISTMAS PARTY DEC. 8

The Evergreen Park Multi-Group Christmas Party is THE company gathering of the festive season!
This year it is being held on Friday, Dec. 8 in the TARA Centre at Evergreen Park.

As always, a chef-inspired full Christmas meal is being offered as well as a late-night snack and entertainment.
This year the band Prairie Dogz will be on stage.
Prairie Dogz is a collaboration between Dwight Kohen and Keith Hambrook. Dwight's blues influences can be heard in his vocals while hard rock influences can be heard in Keith's guitar tracks.
Some songs are about fun - which creates a beautiful contrast against the introspective songs that deal with issues we all face. The Prairie Dogz are a blend of Country, Rock and Blues with lyrics that resonate with everyone. Check out their website here.
The event is the perfect place for large groups or small. There are tables of eight available and all large group attendees will be seated together. If it's just you and your spouse or you and a couple of friends your seats will also be together.
Cost is $99 per person not including GST. If you are ordering online there is a small $1.50 online fee. You can purchase tickets online here.
The doors open at 6 p.m., supper starts at 7 p.m. and entertainment goes from 8 p.m. to midnight.
You can pre-order drink tickets by contacting Alana Sieben at 780-532-3279.
LUNCH FOR JUST $10? WILD HORSE HAS IT!

Call us out to lunch if you like, but for $10 you will be too!
The Wild Horse Casino & Lounge $10 Express Lunch has kicked off offering a different meal every day.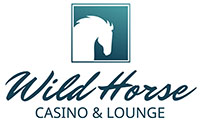 The Express Lunch goes 11:30 a.m. to 2 p.m. Monday to Friday. It is available in the Wild Horse Lounge as well as the Pines Family Restaurant.
Here is menu for Sept. 18-22:
Monday, Sept. 18: Two brautwurst dogs topped with grilled peppers, onions, spicy tomato and nacho cheese. Soup is creamy mushroom.
Tuesday, Sept. 19: Tomato vodka rotini topped with two andouille spears and monterey cheese. Beef barley is the soup.
Wednesday, Sept. 20: Four pieces of fried chicken with coleslaw, potato wedges and dill dip. Soup is tomato biaque.
Thursday, Sept. 21: Swedish meatballs and rice. The soup is turkey vegetable.
Friday, Sept. 22: Chicken lasanga with creamy sun-dried tomato. Soup is split pea and ham.
And don't forget about the $7.95 full breakfast every day from 9-11 a.m.