GETTING XCESSIVE OUTSIDE ON JULY 29
By LOGAN CLOW
Daily Herald-Tribune
It's time to get a little bit xcessive outside.
On July 29, Xcessive Force Fighting Championship: Heat Wave returns to Evergreen Park outdoors in the ENTREC Centre parking lot.
The 15th edition of the event is expected to include several local fighters, including: William Quintal, Alex Martinez, Randy Mahon, Justin Knoepfli, Brandon Gardner, Grey Patino, Jarrett Vornbrock, Sheldon Merchant, Riley Kilpatrick, Brock Holmes, Todd Vatcher, Joe Westbrook, Jackson Fontaine and Drew Kirizopoulos.
A mixture of pro and amateur bouts are in the m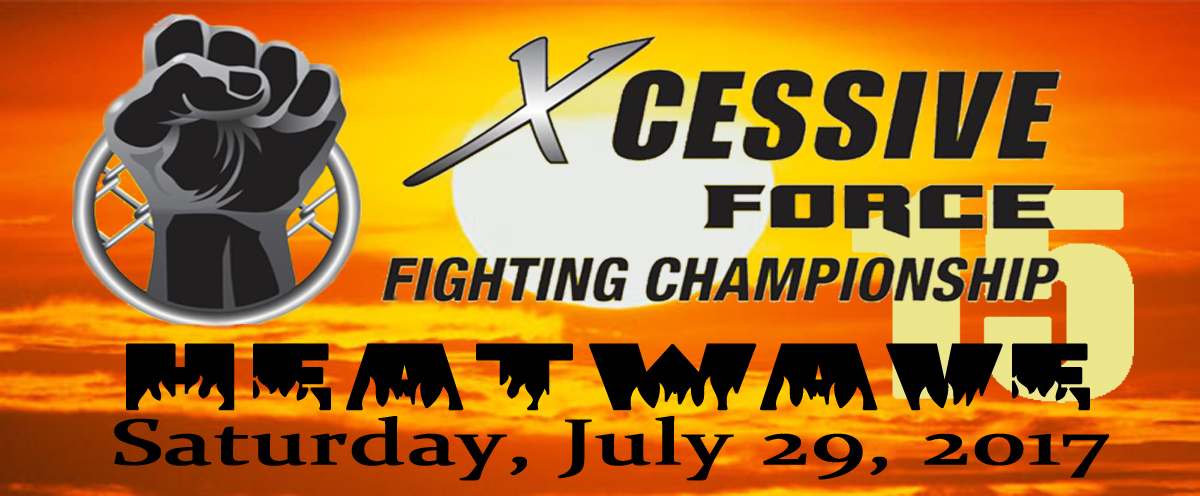 idst of being scheduled.
While the card continues to be announced, one already set is Quintal and Mahon.
"You will see these two guys try to take each other's head off, with a winner-takes-all clause in their contracts. Not to mention the fact that they truly don't like each other, which just makes it a little more real. This is one fight you will not want to miss, on an already stacked card. We will also be making history with this being the first ever outdoor show in Alberta," Xcessive Force noted in a recent social media post.
Another is Martinez (2-0) facing Manitoba's Damian "Top Knot" Johnston (3-0).
"Grande Prairie's own Alex Martinez (2-0) will be going to war against Damian "Top Knot" Johnston (3-0) in what should be an awesome battle," added XFFC.
Tickets are available at Tommy Gun's, S3 Boardshop, Mighty Peace Harley-Davidson and online at www.evergreenpark.ca.
VIP tables are also available by texting or calling XFFC President Darren Cliffe at 780-876-4652.
Adult tickets are $60/ person in advance or $80 at the door. Students (who must show ID) are $30 in advance or $40 at the door.
Doors open at 4 p.m. and fights start at 5 p.m.
Event card is subject to change.