LOCAL FLAVOR AT BIG RACE IN LETHBRIDGE
Long time local horse owner Chuck Stojan, back in the day, was a pretty good baseball player with the Sexsmith Rainiers and also cut up the ice as a member of the Sexsmith Generals hockey team.
In all his years on the diamonds and rinks, however, he never had to compete against himself.
On Sunday at the Rocky Mountain Turf Club in Lethbridge in race No. 6 that changes for the owner of Stojan's Power Sports & Marine who finds himself trying to decide if he should cheer for True Copy, Stripsteak or Good Kiddy – all three horses owned by Stojan are entered in the same race.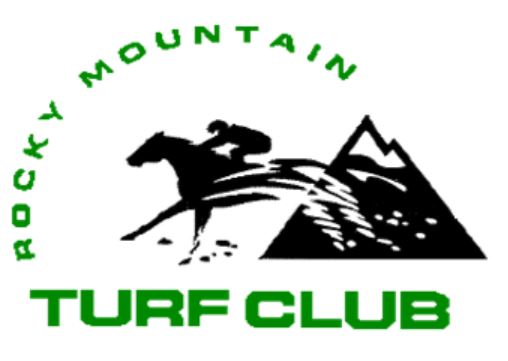 It's a quarter horse derby race over 350 yards with $19,532 up for grabs. Post time is 3:20 p.m.
There are eight horses in the race and six of them have local connections.
Janice and Barry Sather, also long time local owners, have Machete entered in the race while Ss Sunny Days and Atomic Blondie were bred by local breeder Sazwan Speed Horses.
Stojan, as well as the Sathers, have had two horses in the same race this year, but neither has had three and it is unusual for six of eight in the same race to have Grande Prairie connections.
The Sathers have two horses – Quentis Angel and Tac It Perry – in the first race of the day (6 p.m. post) on Friday in Lethbridge.
Stojan and the Sathers are also going head-to-head Sunday in race No. 4 (2:30 p.m. post). Sather horse Crusinfourabrusin, who raced at The Horses At Evergreen Park last year, comes out of gate No. 1 while Stojan`s Toughie, who also raced on the J.D.A. Raceway at Evergreen Park last year, hits the track from gate No. 7 in a race over 400 yards with a $8,000 purse.
Local trainer Nellie Pigeau also has some horses taking part in the Friday-Saturday-Sunday races from Lethbridge while local owner Jack Bolin`s horse Land Ho hits the track on Friday at 7:40 p.m. in race No. 5 – six furlongs for a purse of $4,050.
There is also plenty of local flavour (the Rycrofts – Tom, Tim and Riley; Ed Welsh`s Deltin Stables; and Don Hawkes) at Northlands Park in Edmonton this weekend. Racing goes Friday and Saturday in Edmonton.
The four Evergreen Park Racing Club 2018 Horses – Diamond Cut, Swiss Skimmer, Supha Spirit and Brave Julian – get the weekend off. One or more of them may see action next weekend as the May-June schedule at Rocky Mountain Turf Club winds up and the horses prepare to head to Grande Prairie and Evergreen Park for July and August.
Anyone wanting to watch the races, and bet on them, can do so at the Pines Restaurant & Casino at Evergreen Park. Post time is 3:20 p.m. The Pines is open 10 a.m. to 1 a.m.