RED N BLACK ATTACK HAS GOOD RUN
Another good performance by an Evergreen Park Racing Club 2017 horse!
Following up on the heels of a win by Command The Land last weekend at Northlands Park in Edmonton, Club steed Red N Black Attack ran to a solid second in Race 1 at Northlands on Friday.
Red N Black Attack and Timeless Flight got off to a good start and by the time the six horses in the race got to the first turn it was a battle between Red and Timeless with the others chasing for third.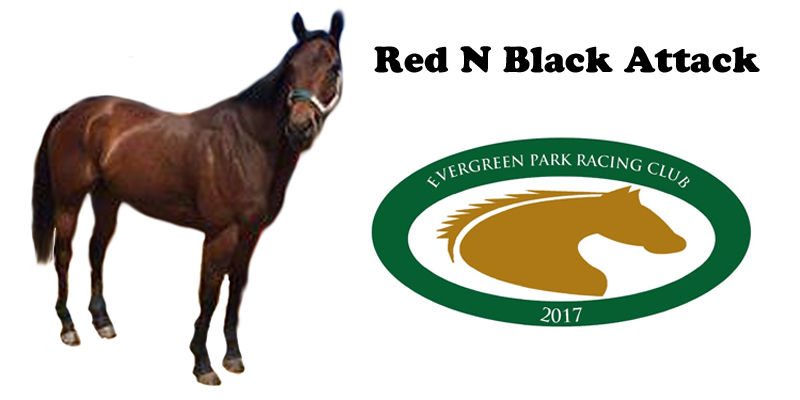 In the backstretch Timeless took a lead of several lengths on Red, with the other horses well out of the picture, but by the final turn Red N Black was right on the hip of Timeless. Down the homestretch Red, with jockey Keishan Balgobin on board, fell back a little to finish runner-up by three lengths.
The race was over six furlongs and was a claiming race. No horses were claimed.
The place showing earned the Club $1,380.
Red N Black Attack, after Command The Land was claimed last weekend, remains the Club's only horse, but that will change before The Horses At Evergreen Park begins July 8. Club management is expected to have a second horse in the stable before the end of the month.
Video of  Friday's race can be viewed here http://northlandspark.ca/racing/live-video-and-replays/ and the results here http://www.equibase.com/static/chart/pdf/NP060917CAN1.pdf
Racing Club Online Registration