JEFF HENSON BACK AT THE TRACK ANNOUNCING HORSE RACING

The hoof beats of horses aren't the only familiar sounds at JDA Raceway at Evergreen Park this summer.
Wafting through the grandstand and around the Gordon Badger Stadium is the voice of veteran announcer Jeff Henson.
After a two-year break, Henson is backing calling the races.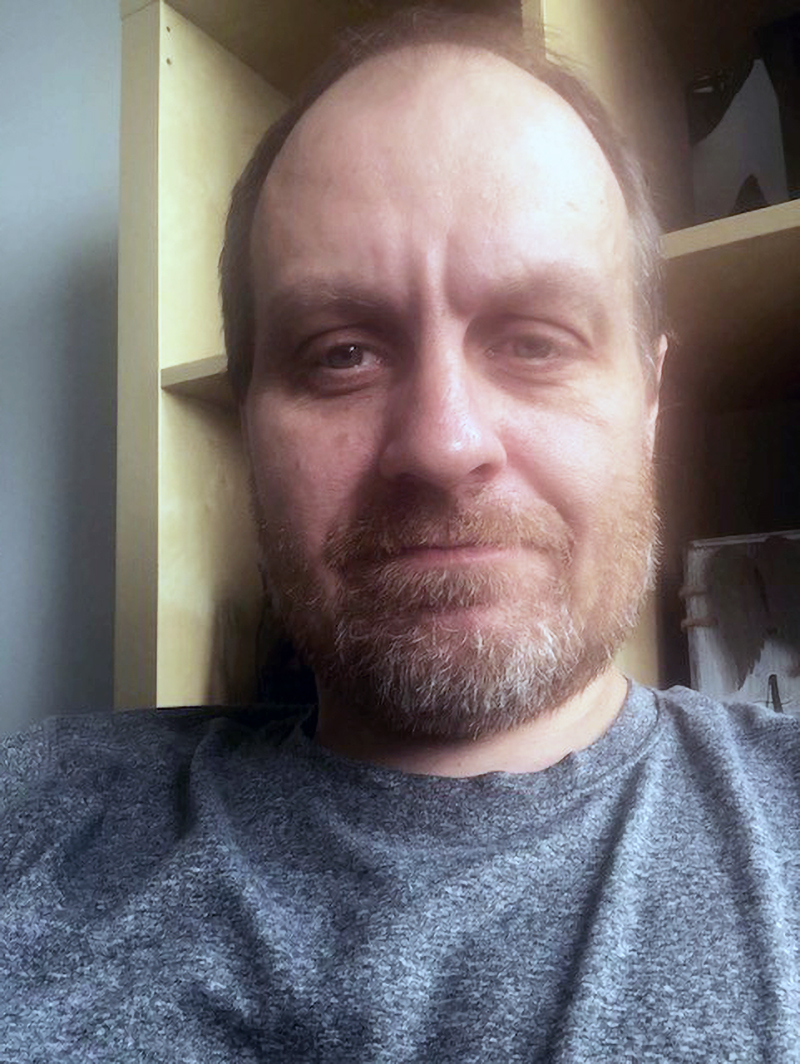 "I am very excited to be returning this summer as track announcer for The Horses at Evergreen Park," said Henson, who was in the booth for the 2016 and 2017 seasons o pari-mutuel racing before taking that two-year hiatus.
Born and raised in Manitoba, Jeff moved to Grande Prairie in the summer of 2007 to become the play-by-play broadcaster of the Alberta Junior Hockey League's Grande Prairie Storm. He recently agreed to come back for a 14th season with the club in that position.
When not at the race track or the arena, Jeff can be heard Saturday and Sunday mornings as the weekend news anchor for both Big Country 93.1 FM and Q99 FM (98.9) in Grande Prairie.
"I'm looking forward to seeing many familiar faces this summer at Gordon Badger stadium," he said.
And race fans, both at the track and across the world on the racing Livestream, have enjoyed his return.
You can hear Henson in action again this weekend (July 25-26) when Days 5 & 6 of a 15-day season get underway with 1:15 p.m. posts both days.
Those unable to attend in person can watch and listen through the racing Livestream. It can be found by going to www.evergreenpark.ca. Fans wanting to bet on the races from home can do so by signing up at Xpressbet.com or HPIbet.com.
All the races will also be shown on the screens in the Evergreen Park Casino, both live and replay, throughout the summer. There are also betting machines in the Casino – which is open 10 a.m. to 1 a.m. daily.
There is also a You Tube channel at The Horses At Evergreen Park 2020. It is free to subscribe to.
NEW EVERGREEN PARK RACE SECRETARY HAS BEEN AROUND THE SPORT FOR DECADES
The Horses At Evergreen Park has a new race secretary.
Jason Teague is now responsible for putting together the entries for the 15-day summer season of pari-mutuel horse racing at JDA Raceway.
Teague was born and raised in Edmonton, where he still resides. He and his wife, Christian, have two children – Braden and Jaleigh.
The sport has been part of his life for decades.
"I was introduced to horse racing over 40 years ago when my parents, Ruth and Chester, owned and raced horses," he says. "I bought my first horse in 1993."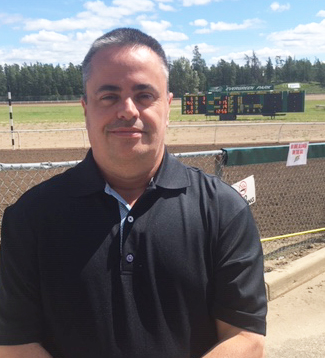 He raced and bred horses until taking a racing officials' position at Northlands Park in Edmonton in 1999.
"I started out as the clerk of scales and patrol judge until 2001 when I took on the position of paddock judge and assistant race secretary," he says.
His first race secretary role was in 2009 at Northlands.
"I became the race secretary at Northlands park for the thoroughbreds and in 2011 I also became the race secretary for the Standardbreds," he says. "I worked at Northlands Park until December of 2018 when racing ended after a lengthy history at Northlands.
In 2016, he was elected into the Jockey Club of Canada, "which I consider a great honor".
He loves the work.
"Horse racing is my passion and I enjoy the people involved. The long hours of work that comes along with the job is not for everyone, but when it is your passion its worth it.  Even after these many years I continue to learn something new every day."
The job, in some ways, is like being a referee. Tough decisions have to be made and you aren't going to please everyone.
"If I have learned one thing in this industry, as much as you want to you cannot make everyone happy."
Teague says he would like to thank Evergreen Park General Manager Dan Gorman and Racing Manager Pat Hill for the opportunity to come to Evergreen Park and to do "something I love".
Racing fans have an opportunity to check out Teague's work on entries when The Horses At Evergreen Park continue this Saturday and Sunday at JDA Raceway with 1:15 p.m. posts each day. Racing continues until Sunday, August 23 every Saturday and Sunday with the exception of a Friday, July 31 race card at 5:15 p.m.
Admission is free (visit www.evergreenpark.ca to get tickets, but there will be some walk-up available) and masks are mandatory.
If you are unable to attend there is a Lifestream of the racing available through the Park website and you can also sign up to bet online through Xpressbet.com and HPIbet.com.
All of the races will also be shown on the screens in the Evergreen Park Casino. There are betting kiosks in the Casino.
IS HORSE RACING FUN? YOU BET!

Racing fans are encourage to take in the races at JDA Raceway at Evergreen Park in person, but if they can't make it there are ways to not miss out on anything.
All of the races will be Livestreamed (click on graphic below) and betting is available online through Xpressbet and HPIbet. Click on their logos on this page to advance to their websites to sign up.l

All The Horses At Evergreen Park races, and others from around North America, will be shown on screens in the Evergreen Park Casino. The Casino, which includes a restaurant, is open 10 a.m. to 1 a.m. every day. There are two betting kiosk in the Ca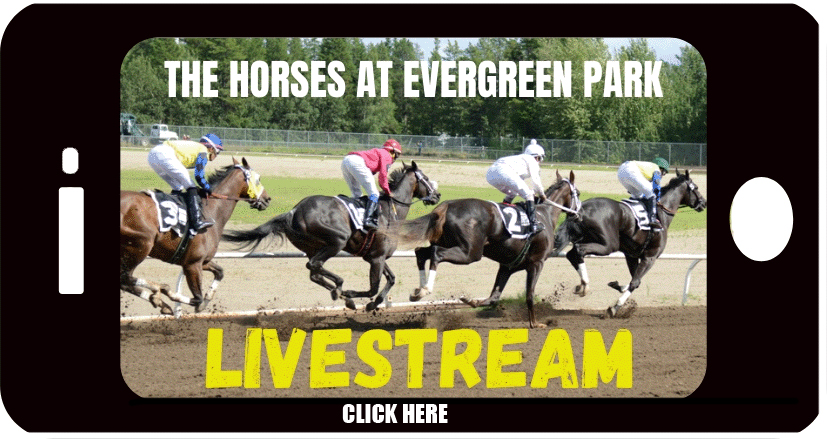 sino as well as programs available for all races shown on the screens.
Fans who show up at the live races are advised to bring a mask as the Park is following all Alberta Health Services protocol. We also ask that if you are outside your cohort group to practice social distancing.
Racing is free and tickets are available online through the Evergreen Park website homepage. There will be some walk-up available, but seating as per AHS guidelines is limited.
Racing continues Saturdays and Sundays (1:15 p.m. posts) until August 23 with Friday, July 31 (5:15 p.m.) added.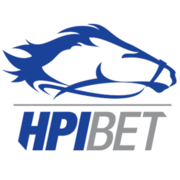 "We're very excited that horse racing is going to be able to return (to Evergreen Park)," Evergreen Park General Manager Dan Gorman said. "It's obviously a significantly different format this year with the pandemic, but we've got all the safety protocols in place."
There is a You Tube called The Horses At Evergreen Park 2020 channel where entries, results, video, stories and photos will appear updated weekly through the racing season.
The overall health of the on and off-track personnel, as well as spectators,l is of the utmost importance to Gorman.
"The jockeys will be wearing masks and we will be separating our horsemen and groups in the stalls, keeping them apart, which will, automatically, separate the horses as well, making sure they stay with the groups they're with to maintain the safety protocol. Other than that, the horses are so well cared for by their owners and trainers. Just because of the pandemic that is touching humans, we'll be making sure all of those protocols will affect the horses as well, (as they will be) a little more isolated than they have been (in the past). The only contact they will have with each other will be that particular race.
"We're trying to make sure we're doing the best we can to minimize any sort of an outbreak, at the same time, trying to help the industry move forward. Alberta horse racing affects so much of the Alberta economy, more than the horse racing itself."
There are thousands of people in Alberta forging a living from the horse-racing industry, with many dollars attached to it. Sometimes, it's difficult to imagine the effect a simple bet, placed at the local track, has at a macro level.
"The industry employs over 4,800 Albertans and contributes $312-million annually to the province in economic impact," Horse Racing Albert Chair Gill Hermanns said on Horse Racing Alberta website.
Gorman doubled down on the impact the business has on people making a living, attached to the sport, colloquially known as the sport of kings.
"There are so many breeder farms and so many things injected back into the economy that people aren't aware of," Gorman said. "This (re-opening) is good for all of our horse owners and trainers who have been working hard to get the horses ready for many months."
STALL APPLICATION
Horsemen are encouraged to follow the news in regards to live horse racing in Alberta in 2020.

The decision to allow racing, both in regards to health and funding, will start with the Alberta government.
We are hoping that decision will come soon and we are also hoping it means racing can continue. There is also a chance it will not return.
We are preparing for a potential positive outcome and part of that is having horsemen fill in a Stall Application form in anticipation there will be racing.
If you are looking at potentially racing at Evergreen Park this summer please fill out the STALL APPLICATION HERE.
We have our fingers crossed, but if we don't see you this summer hopefully we will see you down the road at Evergreen Park.
Please follow the news, social media and this website in regards to a decision on the sport for this year.