BIG WEEKEND AT EVERGREEN & EDMONTON
Horse racing fans start getting excited!
The biggest weekend of the summer season is about to begin.
Not only are there 25 races at The Horses At Evergreen Park there is some local interest at the biggest derby in
Canada on Saturday.
The weekend at the Park includes eight races Friday, eight more on Saturday and nine on Sunday. First race Friday and Saturday leave the gates at 6 p.m. and Sunday at 1 p.m.
On Saturday, at Northlands Park in Edmonton, the 88th Canadian Derby is being held and there are four reasons local fans will be interested.
First, there is a Grande Prairie-owned horse in the race.
Big Kaz, owned by Tom Rycroft, will be leaving out of Gate 3 in the eight-horse event that has a purse of $150,000. The horse is trained by Tim Rycroft, also of Grande Prairie. Big Kaz had finished second at the Alberta Derby at Evergreen Park on July 30. Kaz is being ridden by jockey Scott Sterr, who is well known to race fans taking in The Horses At Evergreen Park.
Secondly, Tim is also training Trooper John, who is right beside Big Kaz in Gate 2.
Thirdly, Robertino Diodoro, the head trainer for the Evergreen Park Racing Club 2017, is training Chief Know It all in the Canadian Derby. The Chief leaves from Gate 4.
And the fourth reason is the fact the winner of the Grande Prairie Derby, also held on July 30, is entered. Alberta Strong (photo right)  leaves from Gate 8.
Chief Know It all and Trapper John are two of the eight expected to show well on Saturday. The race also includes Double Bear, Aqua Frio and Dublin Day. Post time is 5:30 p.m.
Tim Rycroft is trainer for Misty Do It and Saveitforarainyday, a 1 1/16 mile race with a purse of $75,000. Tom Rycroft owns Saveitforarainyday. It's Race 3 with a post time of 2:20 p.m.
Also Saturday at Northlands Grande Prairie's Ed Welsh/Deltin Stables will be hoping his horse, Killin Me Smalls, shows well in a $50,000 race for three year olds and up. It's Race 3 and post time is 12:53 p.m.
Welsh also has a horse, Whiskey Bird, in Race 5 at 1:4 p.m. Command The Land, which was once owned by the Evergreen Park Racing Club 2017 is entered in that race over 1 5/8 miles.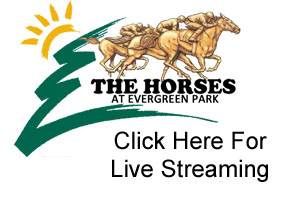 Derby Day in Edmonton starts with a 330-yarder that features horses trained and owned by Donald Cochrane (Pros Ranger) and Janice and Barry Sather (Bringit Like Benny). Post time is 12 noon.
There are some big races at The Horses At Evergreen Park as well this weekend.
An $8,000 purse up for grabs on Friday in the third leg of the Distaff Series. It is Race 6 with a post time of  8:05 p.m. and features five horses over 6 1/2 furlongs.
The Sathers have two horses - Quetis Angel and Bs Playing For Keeps - in the biggest race of the weekend on Sunday.
Post time for the John Deere Juvenile Challenge is 3:55 p.m. (Race 8) with $24,120 in purse money up for grabs.
Grande Prairie's Chuck Stoja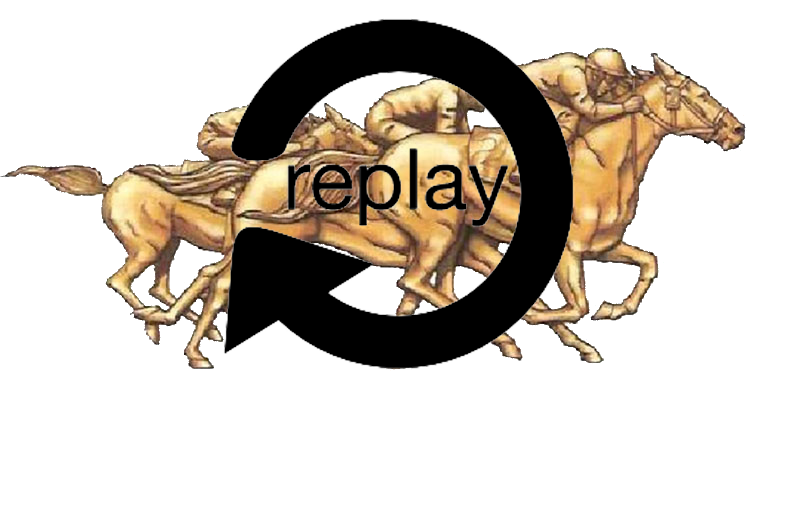 n's Stripsteak is also entered in that race.
There are two races with an $8,000 purse.
The first is the Evergreen Park Maiden Challenge (Race 5 at 2:40 p.m.) over 350 yards. Cochrane trains and owns a horse in that race called Zeralda James.
Race 7 over 870 yards, with a 3:30 p.m. post time, is the John Macleod Memorial. Stojan has a horse called Seperate Jess in that race as does Grande Prairie's Riley Rycroft with a horse named Better Knickers.
Jockey Blanford Stewart will be looking to continue his hot hat at The Horses this weekend. Last Saturday he rode four winners on the day.
There were also two track records set last weekend.
Holler At The Moon, with Carl Hebert on board, set a new 5 1/2 furlongs mark with a timing of 1:03.93 and Sterr was piloting when Winterstone set the new record of 1:32.29 over 7 1/2 furlongs.
There is no admission charge for the races. The Pines Restaurant & Casino and Pines Family Restaurant are both open before and after the races.