All three Evergreen Park Racing Club 2019 horses will make their Canadian debut this weekend at Century Mile Race Track & Casino in Edmonton.
First up are Why Frank and Mon Mousse on Saturday and then My Samurai Warrior on Sunday.
Why Frank, a 10-year-old gelding born in Kentucky, is involved in a one-mile race against six others for an $11,500 purse. It's an $8,000 claiming race. It is Race 6 and post time is 4:15 p.m.
Jockey Payven Badrie will be aboard Why Frank. He has been in the saddle since 2011 with 821 starts and $1,001,806 in earnings.
Head trainer for the Evergreen Park Racing Club 2019 horses this year will be Dale Greenwood. He started as a trainer in 1982 and has 6,550 starts and $8,639,057 in earnings.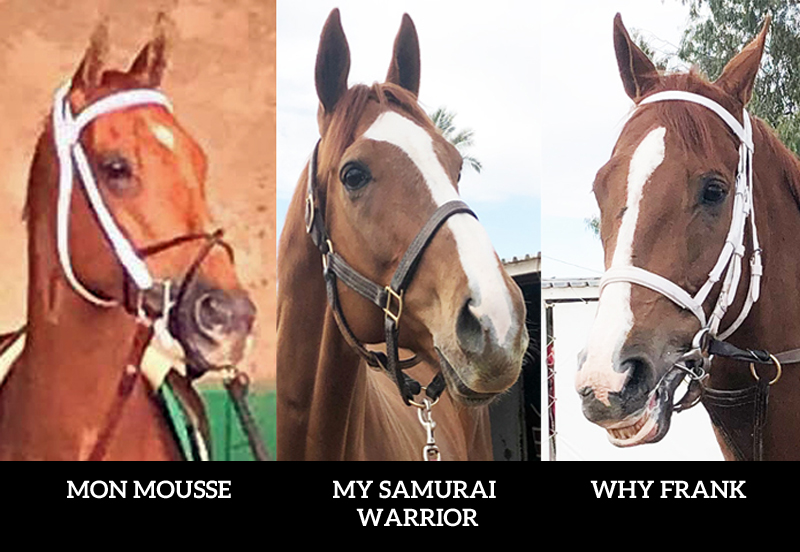 Why Frank, out of gate No. 3, will be up against a pair of horses trained and owned by Grande Prairie's Tom Rycroft – Gunslinger out of gate No. 5 and Dare To Enter leaving from No. 6.
The EP Club horse has had five starts this year, all in the U.S., with a second and two thirds. He has raced 75 times in his career with $250,993 in earnings.
Right after Why Frank leaves the track Evergreen Park Racing Club 2019 horse Mon Mousse will enter it in race No. 7 with a 4:45 p.m. post.
Mon Mousse is an eight-year-old California-born gelding with five starts (a second and third) this year and $135,946 in career earnings after 60 starts – 12 wins, 12 seconds and four third.
He is running over six furlongs for a purse of $7,500 in a $4,000 claiming race against 11 other horses. Jockey Damario Bynoe, who has won $1,361,080 in 1,191 starts since 2014, is aboard Mon Mousse on Saturday.
Mon Mousse leaves from gate No. 5 and again is up against a Tom Rycroft-trained horse named Keene On Demand, leaving from gate No. 1. Keene On Demand is co-owned by Tom and Clint Rycroft.
On Sunday it's Club horse My Samurai Warrior's turn.
It's race three on the card with a 2:45 p.m. post time.
My Samurai Warrior is a 10-year-old gelding born in Kentucky who has had three starts this year with a second and a third and 52 in his career with $233,718 in earnings.
The race is over six furlongs with a purse of $8,900 and a claiming fee of $5,000.
Again there will be some local competition.
A horse trained by Darcy Hawkes and owned by Darcy and Janet Hawkes, called Pakal, leaves from gate No. 3 up against My Samurai Warrior out of gate No. 6 in the six-horse race.
There are also a number of local owners and trainers competing at the Rocky Mountain Turf Club in Calgary this Saturday and Sunday.
Club members are reminded they can watch, and bet on, all the races from Edmonton at the Pines Restaurant & Casino at Evergreen Park. It is open 10 a.m. to 1 a.m. daily.
Those former members who have not renewed for this year yet can do so by calling the Evergreen Park office at 780-532-3279 or going online at www.evergreenpark.ca