Five horses will leave the starting gate on Sunday hoping to trot off J.D.A. Raceway at Evergreen Park with one of the most prestigious titles in horse racing in Western Canada - Alberta Derby champion.
They will be running for a purse of over $50,000. The race, over 1 1/16 miles, is for three-year-olds and Evergreen Park is hosting it for the fifth year in a row.
The lineup includes Hybrid, Exactly, Proud & Loud, Its All Good and Striders Ring.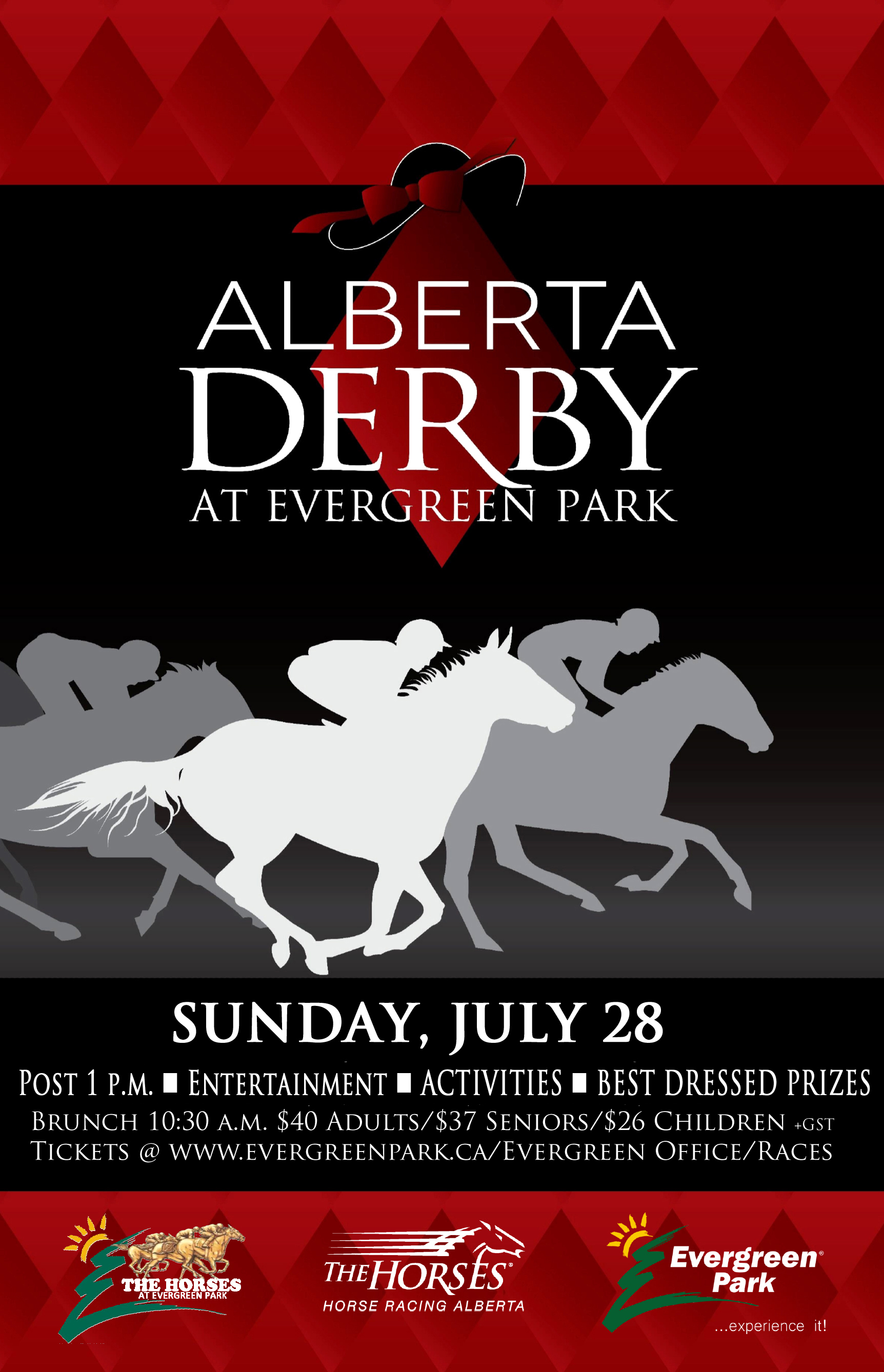 The Hybrid, owned by Grande Prairie's Jason and Kelsey Coney and trained by Jason, is one of the five.
Winner of the J.D.A. Grande Prairie Derby July 14 at Evergreen Park, Hybrid has earned $25,743 in its career. The Kentucky-bred has 17 career starts with three wins, two seconds and a third while racing at The Horses At Evergreen Park, Hastings in Vancouver and Turf Paradise in Phoenix.
Hybrid leaves from gate No. 1.
Exactly, leaving from gate No. 2, has $31,166 in winnings since its first race in 2018.
The Kentucky-born is owned by Alexandre Dion and trained by Elige Bourne. After four starts, all at Century Mile in Edmonton, Exactly has two wins and two seconds.
Proud & Loud leaves from gate No. 3.
Trained by local Tim Rycroft, Proud & Loud is owned by Riversedge Racing Stables Ltd.
The Kentucky-bred has career winnings of $21,178 and five career starts – two of them at Century Mile - with two wins.
Its All Good is out of gate No. 4.
Born in Kentucky = owned by Robbin Martens and trained by Lionel Joseph - Its All Good has just three starts to its name with a win and a third and $6,079 in earnings. All its racing has been done at Century Mile.
Rycroft trains, and Riversedge owns, Striders Ring out of gate No. 5.
The Alberta-bred,  with $18,093 in career earnings, has raced five times with a first and a second competing at Century Mile and Century Downs in Balzac.
All five horses will be chasing the Alberta Derby at Evergreen Park track record of 1:44.23 set by 2018 winner Regal Max last year.
Eleven horses had been nominated for the Derby. The owners of three of them - Sharp Dressed Beau, Parking Permit, Zicatela and Hill Top Wonder - opted to race at Century Mile this weekend while Call It A Wrap and Hawkwood aren't on any entry sheets.
The Alberta Derby is the eighth of nine races on Sunday and post time is 3:55 p.m.
It's a big day of racing that also includes the Evergreen Park Distance Challenge Final, Adequan Derby Challenge Final and the Distaff Series Race 2.
The day starts with a VIP Brunch at 10:30 a.m. Tickets for that are available online at www.evergreenpark.ca until 6 p.m. Saturday; at the Evergreen Park administration offices in the TARA Centre 8 a.m. to 4:30 p.m. Friday and Saturday and at The Horses at Evergreen Park Friday and Saturday nights.
There will be three days of racing this weekend. It goes 6:30 p.m. Friday and Saturday and then wraps up with the Derby Day starting at 1 p.m. on Sunday.