Before the day's race card at The Horses At Evergreen Park started on Friday night, local owner Chuck Stojan was asked if he was going to head down to Albuquerque, New Mexico for the Bank of America Challenge Championship on Oct. 26.
Stojan's horse Getithot had qualified for the championship after winning the 400-yard Adequan Derby Challenge at Evergreen Park on July 28.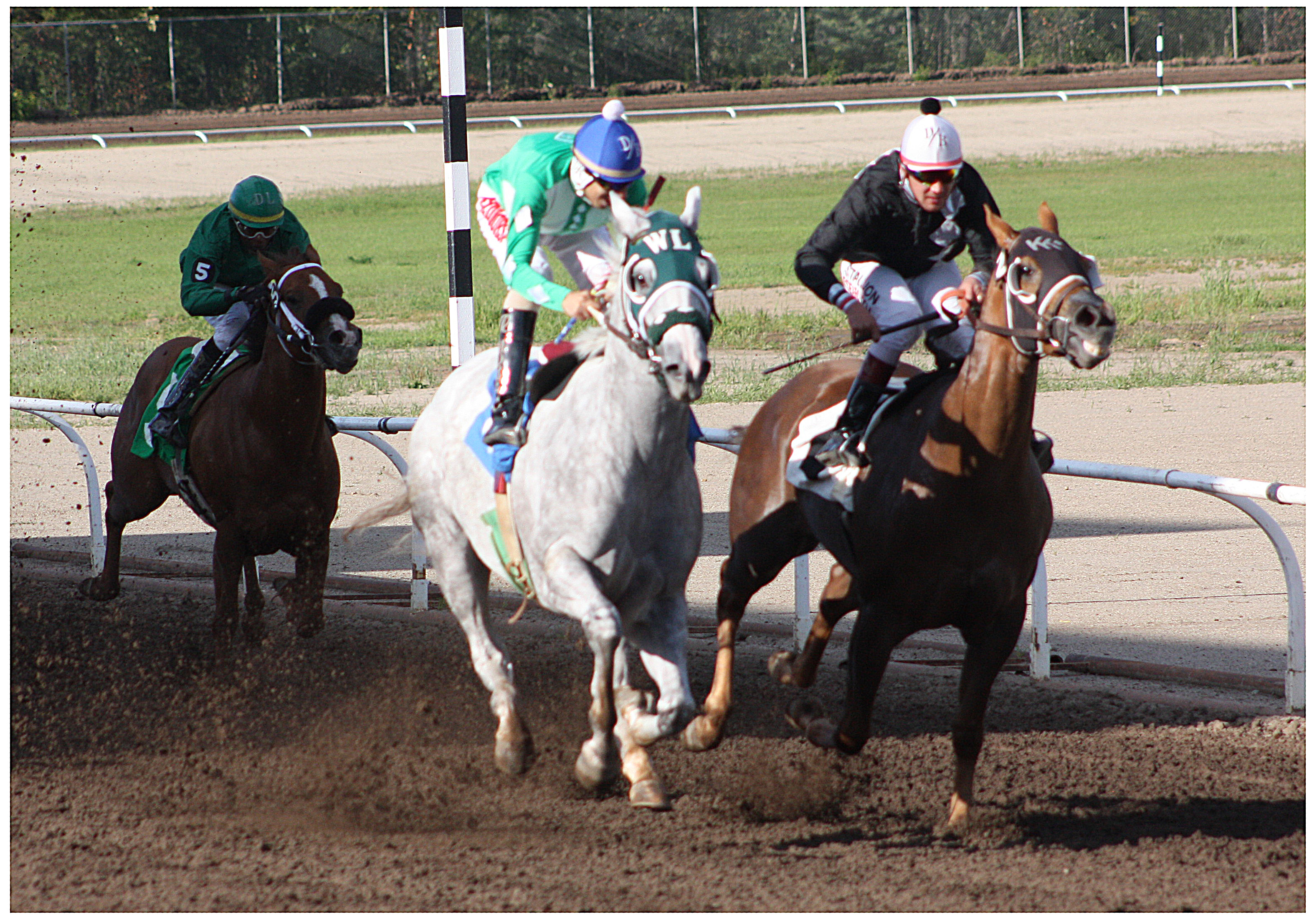 Stojan said he would go for sure if he had at least one more horse win the right to make the southern trip.
It didn't take long for the decision to be made!
Minutes after that conversation Stojan's horse True Copy (photo left) outraced five other horses to finish first in the Bank Of America ARC Distaff regional finale over 400 yards in the first race of the evening.
And to top it off, and help fill up his horse trailer, in the last race of the day – the 440-yard Bank Of America Championship Challenge – Stojan's steed Stripsteak was the winner and also earned the right to head to Albuquerque.
Stojan might have made it a hattrick of B of A regional finals on Friday had another of his horses, Clear To See, not been scratched in the John Deere Juvenile 350-yarder in Race 4. His horse Good Kiddy was also scratched from the Challenge race.
The John Deere went to owner/trainer Buckey Stockwell's Honeys Painted Pop, who earned the right to visit Albuquerque in October with the win.
Friday's nights trio of regional finales wrapped up the five-event Bank Of America regional finals series at The Horses At Evergreen Park. The series attracts top quarter horses from across Western Canada.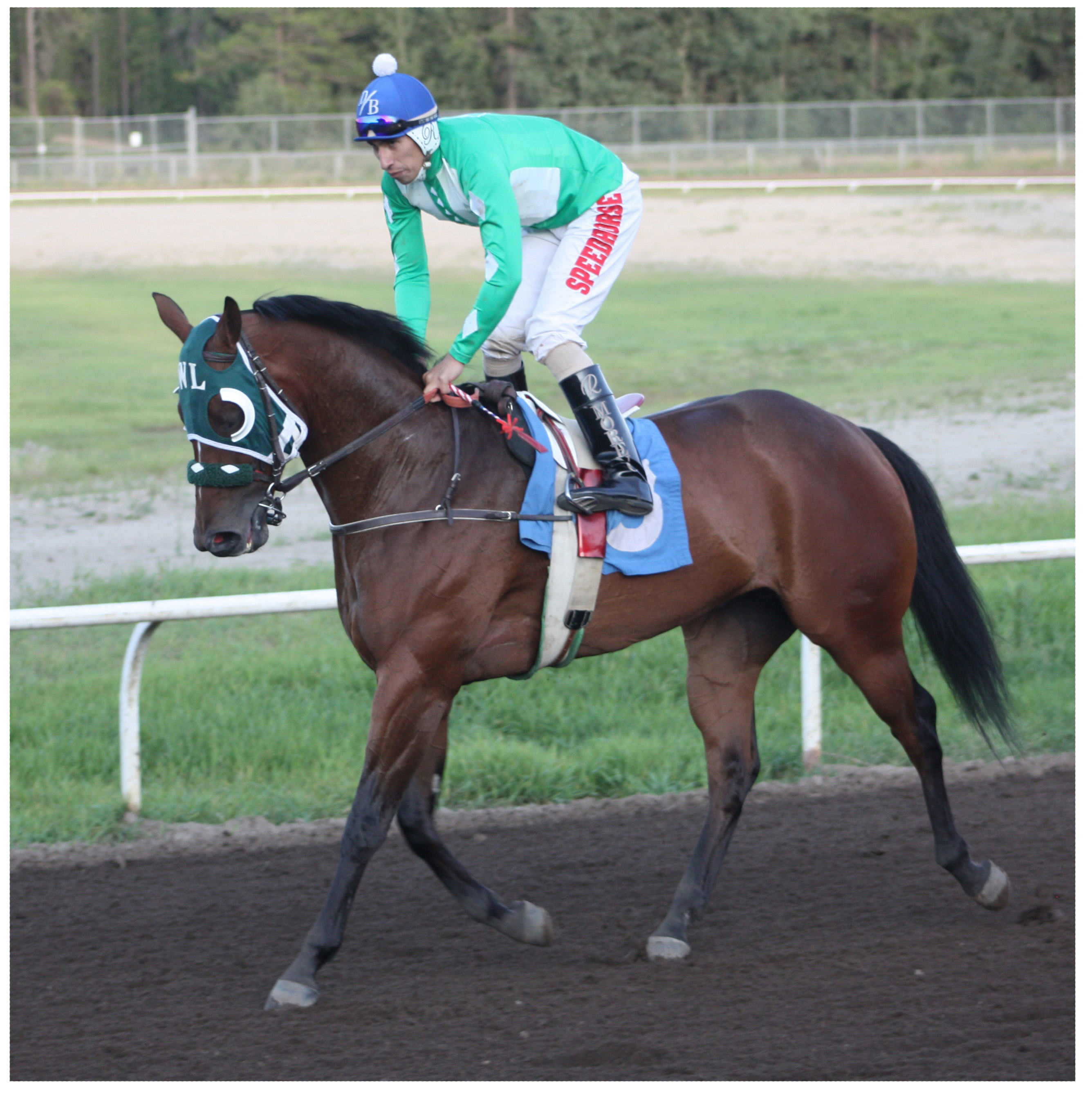 On the same day Stojan's Getithot won the Adequan, Gone To Be Bright won the 875 Evergreen Park Distance Challenge for Gonetothebrightside Syndicate and can join Stojan and Stockwell in New Mexico in the fall.
Jockey Ricardo Moreno was aboard both True Copy and Stripsteak and William Leech trains both horses for Stojan.
Stojan should be able to afford gas for the Albuquerque trip.
The three wins this summer earned him $67,186 with $43,665 of that coming on Friday night.
The final weekend of The Horses At Evergreen Park continues Saturday night with a 6 p.m. post and the season wraps up on Sunday with eight races and the Mr. Mike's Paint The Park Purple – Race For The Cure! It's a day to create awareness about pancreatic cancer.
Following the horse races the Philip J. Currie Dinosaur Museum Dino Derby will be held.
Fifteen dino races will be leaving the starting gates looking to win the championship trophy.
There is no admission fee and families are welcome!