Now the pressure is on My Samurai Warrior!
On Monday the first horse up for the Evergreen Park Racing Club 2019 was Why Frank.
He finished in fifth place in a 7 ½ furlong race at Turf Paradise in Phoenix, Arizona.
On Tuesday, the second Club horse, an eight-year-old named Mon Mousse, improved on that placing with a third in a 1 1/16 mile race at the same venue – but on the dirt track and not grass like Why Frank raced on.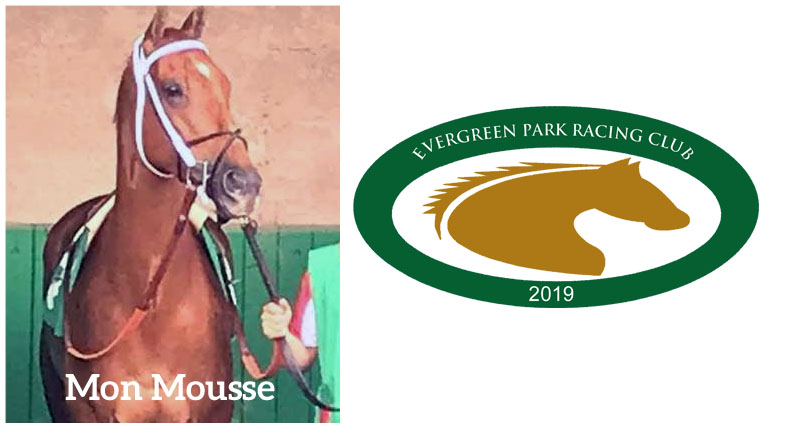 My Samurai Warrior will be the last Club horse to get a start and Club members are no doubt hoping he'll continue the improvement. His first start for the Club is pending.
On Tuesday, at least for most of the race, Mon Mousse looked like he might be a winner. He led at the ¼, ½ and ¾ poles setting the pace, but yielded in the drive to the finish line finishing behind winner Jack Mormon (who was claimed after the race) and runner-up Durtdobber, who were neck-and-neck at the end. Mon Mousse was 3 ¾ back.
Jockey David Lopez, who was on Why Frank Monday, was aboard the Club horse, which earned $679 for the show position. Race purse was $7,000.
The race can be viewed here: http://www.turfparadise.com/race-replays--live-video.html It is Race 7 on April 23.
There were eight horses in the field and, besides winner Jack Mormon, two others were claimed – Cedar Rapids and Toccet's Charm.
Their Turf Paradise experience is likely now over for both Why Frank and Mon Mousse. They, along with My Samurai Warrior, will be shipped to Alberta in early-May and will train and compete at the new Century Mile track in Edmonton until the end of June before moving to Grande Prairie for The Horses At Evergreen Park July and August.
The Club is taking memberships. Interested "owners" can sign up through the Evergreen Park website at www.evergreenpark.ca (go to Online Tickets at top of page) or phone the Park office at 780-532-3279 for information on how to join.
Evergreen Park is one of just a handful of venues in Alberta that offers both off-track and live horse racing. There are a dozen screens in the Pines Restaurant & Casino to watch racing from tracks around North America and elsewhere, two betting machines and a program printer. The Pines is open 10 a.m. to 1 a.m. daily and offers 99 slot machines and VLTs as well as chef-inspired meals.
Evergreen Park is located on the south end of the city of Grande Prairie just off of Resources Road and Hwy. 668.