WE ARE
THE

TRADE SHOW FACILITY IN THE NORTHWESTERN ALBERTA

Evergreen Park, located on the southern edge of the City of Grande Prairie, is THE trade show facility in Northwestern Alberta!

Feature venue at the Park is the TARA Centre.

It's 115,000-square-foot convention and exhibition facility for hosting small or large events, including meetings, weddings, conventions, graduations, trade shows of all kinds and more.

Evaskevich Hall in the TARA Centre is the largest of the many rooms at 46,200-square feet – capable of holding large events like an ag show (large combines and other equipment included with its height and large doors) as well as home shows, energy shows, concerts and any other event that needs lots of space.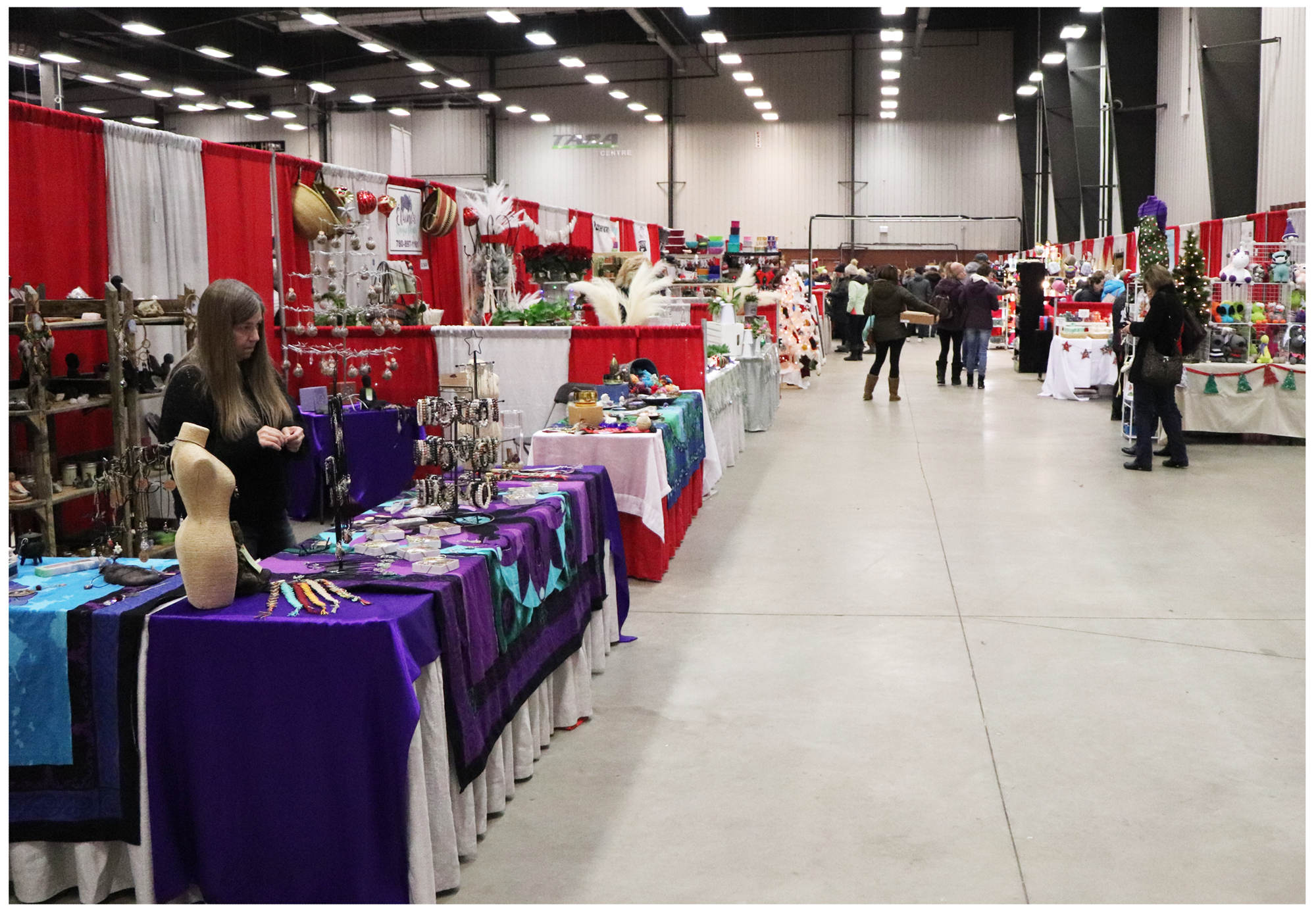 Tables, chairs and bleacher seating can be configured to host concerts, MMA fights, festivals, banquets, weddings, memorials and other events.  
Three large doors off Evaskevich Hall open into our three salons - each 6,606 square feet and 24 feet to the ceiling. They are split by a moveable wall that can open up to create almost 20,000 more square feet of space. Each Hall can accommodate 300 people.
All three of the Halls feature modern, attract flooring that will work well with whatever your decoration theme. The Main Hall flooring is bare cement.
Off each salon is access to the Grande Hallway – a beautiful carpeted area with chandelier-like lights hanging from a tall ceiling that gives the area the look of an old-time luxury hotel foyer.
The Grand Hallway also leads into four meeting rooms – the Chamber of Commerce Room; LSM Room; Chuckwagon Heritage Room; and the Kin Club Room.
The Chamber and Kin Club rooms are 1,800 square feet and can hold up to 60 people in banquet style seating or up to 100 in meeting style seating.
The LSM and Chuckwagon Heritage Rooms are 2,452 square feet and can hold 120 for a banquet and 150 for theatre style seating.
IDEAL FOR MEETING, RETREATS AND MORE
These rooms are ideal for meetings, training retreats, small seminars or conferences as well as lunch/dinner meetings and other small private functions like staff Christmas parties.
Doors in each room open to the Grand Hallway as well as directly outside to a parking lot.
Amenities available for all of the rooms inside the TARA Centre include:
portable whiteboards
flip charts
screens and projectors
audio visual equipment
podium
microphone and sound system
staging
coat racks
tables (eight- and six-person)
pipe and drape
portable bar service
If your trade show is small or large, we can accommodate you!
Information on our facilities and various catering packages is available below: