ENO, ALLEN TOPS AT 2021 THE HORSES AT EVERGREEN PARK
 If you put a win/place/show bet on trainer Wade Eno's horses this year at The Horses At Evergreen Park you probably made some money.
Eno, (in photo right) the Top Trainer at the summer meet at J.D.A. Raceway, had has horses in the top three 66% of the time over the 18-day racing season.
Jamaica's L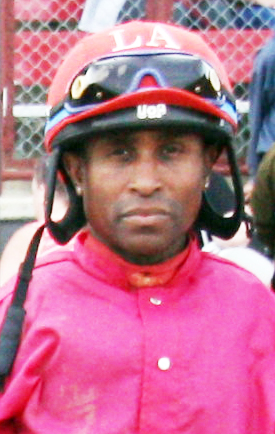 arris Allen was the Top Jockey after 18 days of racing during July and August.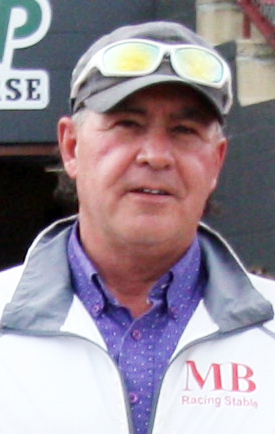 Eno finished with 12 wins, seven seconds and four thirds after 35 races involving horses he trains. The former Manitoba Derby winner (with a horse named Mongolian Wind in 2020) collected $36,017 in purse money.
Eno, from Rimbey, finished three wins ahead of three other trainers – local Nellie Pigeau, Garry Marks and Jim Depew.
Over his training career, which started in 1991, Eno has had 780 starts with 94 of those being wins and has collected $395,462 in purse money for various owners.
Pigeau, who won the award in 2021, was by far the busiest of the trainers with 90 horses entered over the two months of racing. Eno's 35 was second-most while Marks and Lyle Magnusson each had 33 starts.
Click here for the complete story.
EVERGREEN PARK RACING CLUB 2022 TAKING MEMBERSHIPS
The Evergreen Park Racing Club 2022 has started taking memberships.
Cost is just $250 and the Club is expected to race at least two horses.
Club members, who become owners of the Club horses, will be kept abreast of Club activities through emails, on the Club Facebook page and through this website.
Membership forms are available at the front entrance at MNP Concourse in Gordon Badger Stadium at J.D. A Raceway, by phoning 780-532-3279 or going online and signing up HERE.