The Horses At Evergreen Park will be running over 21 days in 2020.
The two-month race season at J.D.A. Raceway at Evergreen Park will begin Saturday, July 11 and conclude on Sunday, August 30.
There are some changes for 2020.
Racing will be mainly Saturdays and Sundays only in July (with the exception being Friday, July 31) and then switch to Fridays, Saturdays and Sundays for all of August.
There has also been a slight change in post time on Saturdays in July. First post for every Saturday race in July, as well as Fridays and Saturdays in August, will be 6 p.m. First post on all Sundays will remain 1 p.m. as it has in the past.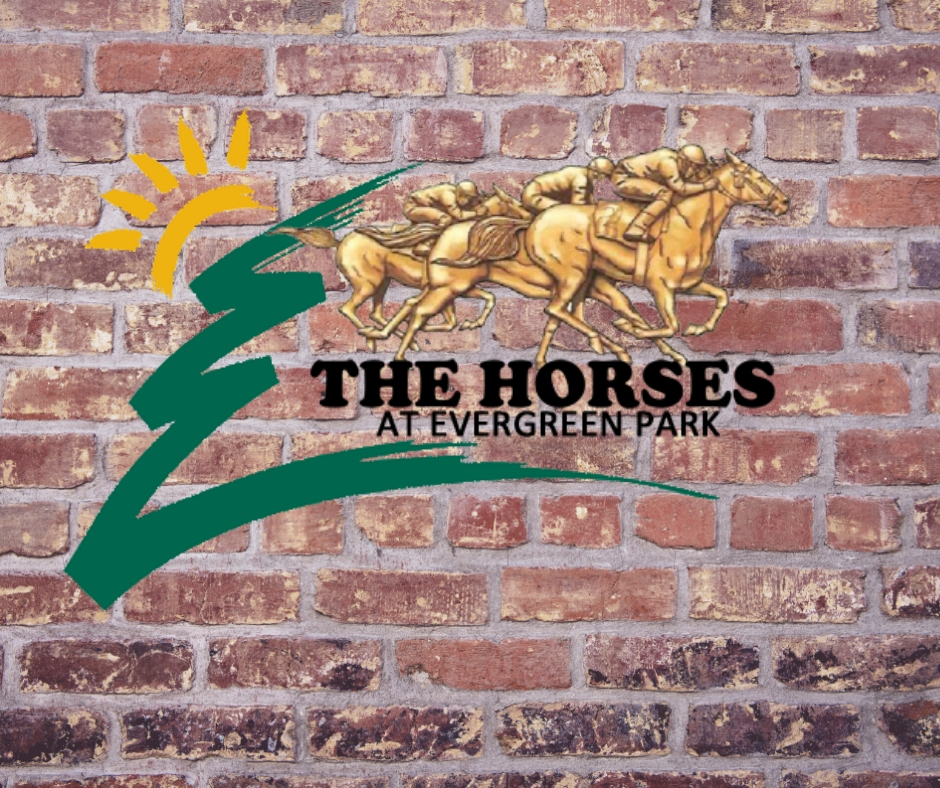 Click here to view the schedule.
"This creates more of a consistency," said Evergreen Park Marketing & Sponsorship Manager Don Moon of the post time and day changes. "In the past we had started with a 6:30 p.m. post for the first month or so on the non-Sundays and switched over to 6 p.m. to ensure we weren't running into darkness later in the summer, but now those Fridays and Saturdays will start at the same time all racing season."
The fact the horse population has proven to be a little larger in August also helped with the decision to go three days per weekend that month.
Last year The Horses At Evergreen Park introduced several new initiatives – including the Wiener Dog Derby, Dino Derby, an honorary owner program for children, photo contest, art show to benefit injured jockeys, bacon fest, kid's pick contest and a big hat contest – to go along with other events like the Alberta Derby, Mr. Mike's Paint the Park Purple, Evergreen Park Racing Club and 4H Day that had been established for several years.
"We formed a racing committee and they did a great job getting these events off the ground," said Moon. "The committee will be meeting early in the new year and there are some new ideas for 2020 that will be tossed about so, hopefully, we will be keeping most of last year's first-time events and adding some new things to the mix for next July and August."
Click here to see a review of the 2019 highlighted events.
Evergreen Park has a variety of sponsorships available for the horse racing season. For information contact Moon at 780-532-3279.
"Evergreen Park is the only venue in the Peace Country that offers live and off-track horse racing," said Moon. "The Evergreen Park Casino & Restaurant has several screens, two betting kiosks and programs for racing across North America. We welcome everyone to come out and give off-track betting a try and then experience the live racing in July and August."
The Evergreen Park Casino & Restaurant is open 10 a.m. to 1 a.m. daily.