If you put a win/place/show bet on trainer Wade Eno's horses this year at The Horses At Evergreen Park you probably made some money.
Eno, the Top Trainer at the summer meet at J.D.A. Raceway, had has horses in the top three 66% of the time over the 18-day racing season.
Jamaica's Larris Allen was the Top Jockey after 18 days of racing during July and August.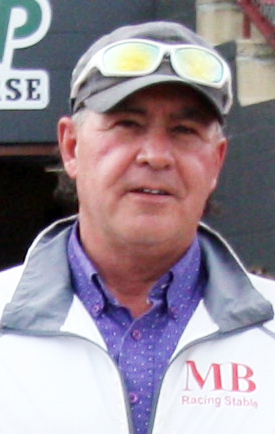 Eno finished with 12 wins, seven seconds and four thirds after 35 races involving horses he trains. The former Manitoba Derby winner (with a horse named Mongolian Wind in 2020) collected $36,017 in purse money.
Eno, from Rimbey, finished three wins ahead of three other trainers – local Nellie Pigeau, Garry Marks and Jim Depew.
Over his training career, which started in 1991, Eno has had 780 starts with 94 of those being wins and has collected $395,462 in purse money for various owners.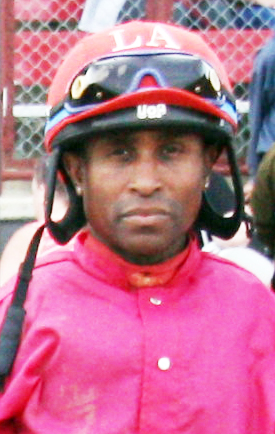 Pigeau, who won the award in 2021, was by far the busiest of the trainers with 90 horses entered over the two months of racing. Eno's 35 was second-most while Marks and Lyle Magnusson each had 33 starts.
William Leech, who has local Chuck Stojan among his customers, finished with the most money earned among trainers with $74,507.
Allen raced 84 times with 23 wins, 15 seconds and 18 thirds and earned his owners $107,487 over the summer. His winning percentage was 27% and win/place/show at 67%.
Trevor Simpson finished second with 16 wins in 67 starts and Jose Rocha was third with 13 wins after leaving the gates 68 times.
Allen started racing in Lethbridge in 2010 and since then has been on 3,112 mounts with 744 wins and $2,671,088 in purses.
Three horses ended up with three wins in Grande Prairie – Causin Mischief, Benny's Girlfriend and Serappy G. Causin Mischief was the top money earner among those horses with $11,679.
Many of the same trainers and horses now head south to Lethbridge for the fall meet, which starts this weekend.
All of the Lethbridge races can be seen on the screens in the Wild Horses Casino & Lounge at Evergreen Park.