The Horses At Evergreen Park return to J.D.A. Raceway in July and this year it's back to a full schedule of events and special activities.
The live pari-mutuel racing starts July 9 and continues every Saturday and Sunday until August 28. First post each race day is 1:15 p.m.
First special event of the season is Fan Appreciation on Sunday, July 17.
On Sunday, July 24 the Weiner Dog Derby, after a two-year absence, is back.
This year, on two different Sundays, there will be barn tours – July 30 and August 20.
Get your fancy hats ready because Derby Day is planned for Sunday, July 31. That day will also feature a brunch.
Bacon Festival is also back. It goes on Sunday, August 7 with proceeds to the County Firefighters.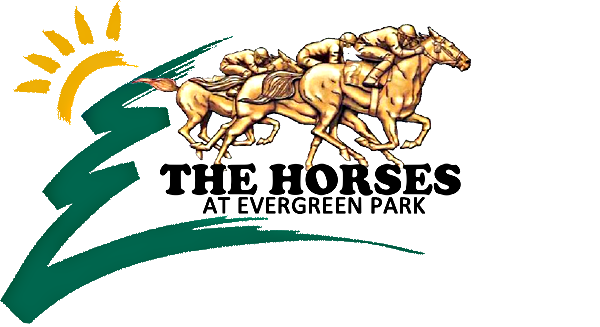 A Memorial/Pioneer Weekend is planned for August 13-14 and a Family Day is being held on Sunday, August 21.
The season wraps up with a pair of events – Mr. Mike's Paint The Park Purple Race For The Cure and the Philip J. Currie Museum Dino Derby – on Sunday, August 28.
There are three big Bank of American regional championship races for quarter horses – Bank of America Championship Challenge, Adequan Derby Challenge and John Deere Juvenile Challenge – planned over the summer racing season with the winners of those events representing Canada at the championships in Indianapolis on October 22.
Most of the races at J.D.A. Raceway feature thoroughbreds and some of the main races include ACTRA events for fillies, mares, colts and geldings; Spring Series, Distaff Series, Maiden Trials, Marathon Series, GP Express, and ACTRA Alberta Bred Stakes.
Fun events are being planned for every race day throughout the summer for both children and adults.
There is no admission fee.
J.D.A. Raceway includes the 2,700-seat Gordon Badger Stadium. The same complex features the Wild Horse Casino & Lounge and Pines Family Restaurant. The Wild Horse and Pines open at 9 a.m. for a $4.95 breakfast that cont8nues until 1 p.m.
The Wild Horse, which is open from 10 a.m. to 1 a.m. for gaming, features 99 slots and VLTs and live off-track horse race betting. The Pines is open until 8 p.m. daily.
During the race meet there will be a beverage tent set up near the Bit Stick Rentals Paddock. There are betting machines in the tent and under the grandstand as well as manned betting stations under the grandstand.