JOCKEY, TRAINER AWARDS DOWN TO WIRE

Who will be on the stage at the end of The Horses At Evergreen Park to collect the Top Jockey and Top Trainer awards from Evergreen Park Racing Manager Pat Hill on Sunday might not be decided until the very last race.
Heading into the finale (1:15 p.m. first post) Trevor Simpson is the top jockey.
He has collected 15 wins, 13 seconds and nine thirds after riding 55 horses since the first race of the summer season on July 8.
Right on his tail is Larris Allen (in white in photo), who has 15 wins, six seconds and seven thirds after 57 races in the saddle.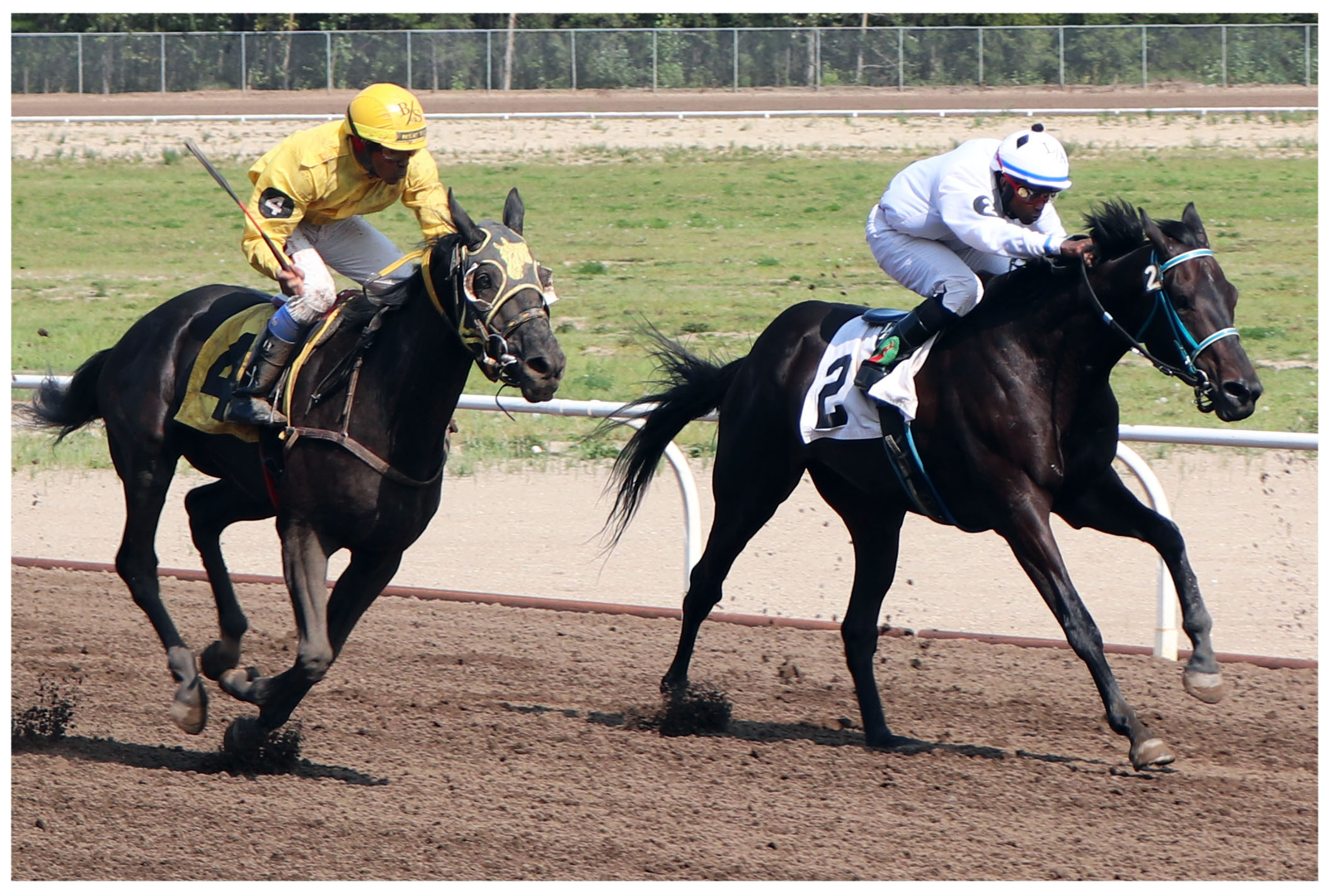 Simpson is also the top money-earner among the top 10 jockeys with $107,228 in purse money while Allen is a close second at $102,473.
Both jockeys are scheduled to appear in five races on Sunday.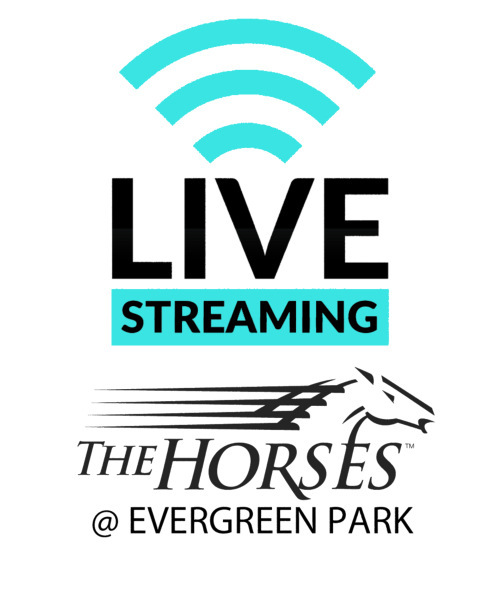 They are both slated to be in the gates for the feature race of the day – the Mr. Mike's Steakhouse Casual Paint The Park Purple – Race For The Cure Stakes. That is Race 7 with a scheduled 3:45 p.m. start.
Allen is on the pre-race favorite Just Classy, out of gate No. 3, in that race while Simpson is on Causin Mischief out of Gate 5.
The purse for that race is almost $9,000.
Third in the jockey standings is Jose Rocha (56-8-9-9) while Blandford Stewart is fourth (46-8-7-10) and Andre Powell fifth (47-8-4-8), but it's a two-way race between Simpson and Allen as the other jockeys don't have enough rides this weekend to catch Simpson.
Lyle Magnuson has had his photo taken in the winner's circle more than any other trainer during the 2023 pari-mutuel season at J.D.A. Raceway. He has 10 wins, three seconds and four thirds after 33 races.
In the hunt are Garry Marks (32-8-10-7), Travis Robson (46-8-7-9) and Clint Rycroft (30-8-7-6). Robson has won the most money at $70,874 with Marks next at $58,681; Rycroft with $50,681; and Magnuson fourth at $49,810.
All three chasing Magnuson are in enough races this weekend to catch or overtake him.
Evergreen Park Racing Club horse High Kelly Babe, racing for the fifth time this year looking for her second win, is entered in Race 6 with a 3:20 p.m. start.
You can click on the icon to the right to watch all of Sunday's racing live.
After Sunday the horses move to Rocky Mountain Turf Club in Lethbridge for racing in September and October.