The fun starts Thursday (Sept. 7) with the opening of Blachford Field Of Nightmares – scare you to be there!
It is open 9 p.m. to midnight, but later if there is a lineup at midnight.
Cost is $20 per person. Please bring cash.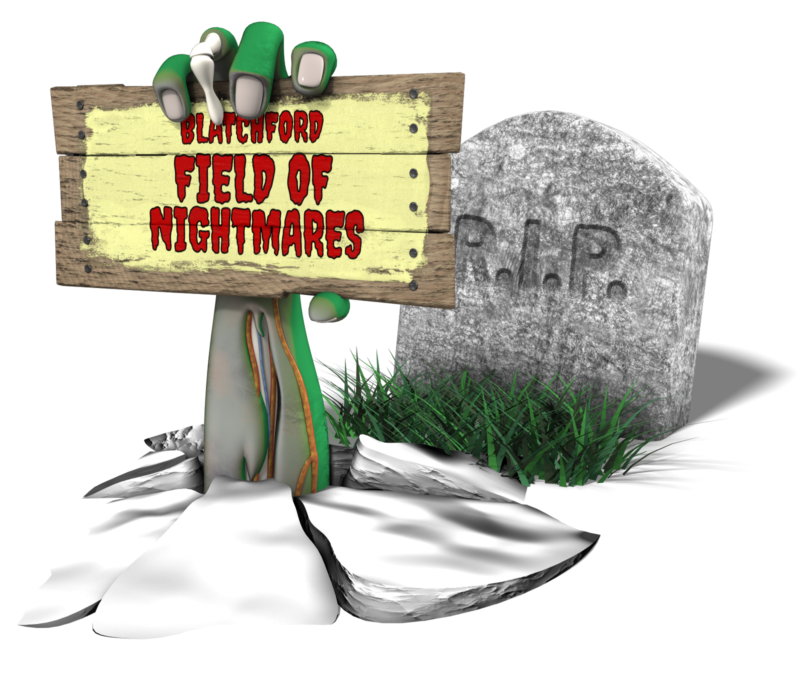 Blachford Field Of Nightmares is located about a half kilometre east, on the left side, from the intersection of Hwy. 668 and Resources Road. Look for the Field Of Nightmares sign.
If you are in the city head south on 98th Street until you hit the lights at Hwy. 668 and turn east. If you are on the west side of the city head south on Hwy. 40 and turn east at the lights at the Hwy. 668 intersection.
Build up some courage before, or settle the nerves after, by visiting the Wild Horse Casino & Lounge at the Park. Wild Horse is open until 1 a.m. every day.
Have you ever seen a sloth?
Here's your chance at the Wildlife Festival, which goes Sept. 8-10 in the TARA Centre at Evergreen Park.
There are three exhibits – Diversity of Living Things, This is Africa and Journey To the Amazon and two half-hour hands-on educational programs.
It goes Friday 1-6:30 p.m. for general audiences with an adults-only education and comedy show from 7-9 p.m. Saturday doors are open 11 a.m. to 6 p.m. and Sunday 10 a.m. to 5 p.m.
Purchase tickets in advance online at:  https://www.tickettailor.com/events/wildlifefestival/976230
The Evergreen Park Pavilion – Lewis Hawkes and Drysdale Arenas – will be busy with the Peace Country Barrel Racing Association championships.
Friday things get underway at 9 a.m. with opening riding and first go at noon. On Saturday second go starts at 10 a.m. with the AGM and social/bar at 5 p.m. On Sunday the third go starts at 9 a.m.
There is no admission fee.  Check out the Peace Barrel Racing Association Facebook page for more information.